Grow your business with web push notifications
A new way to acquire, engage and retain
customers or leads after they've left your website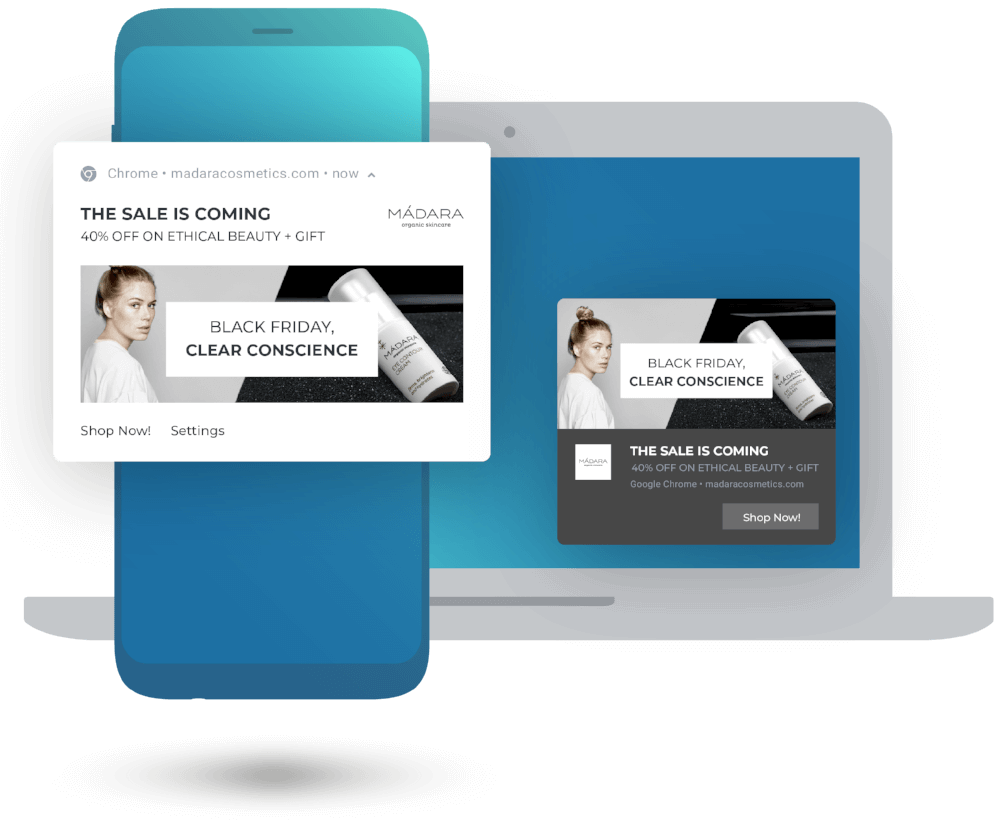 Supported Browsers: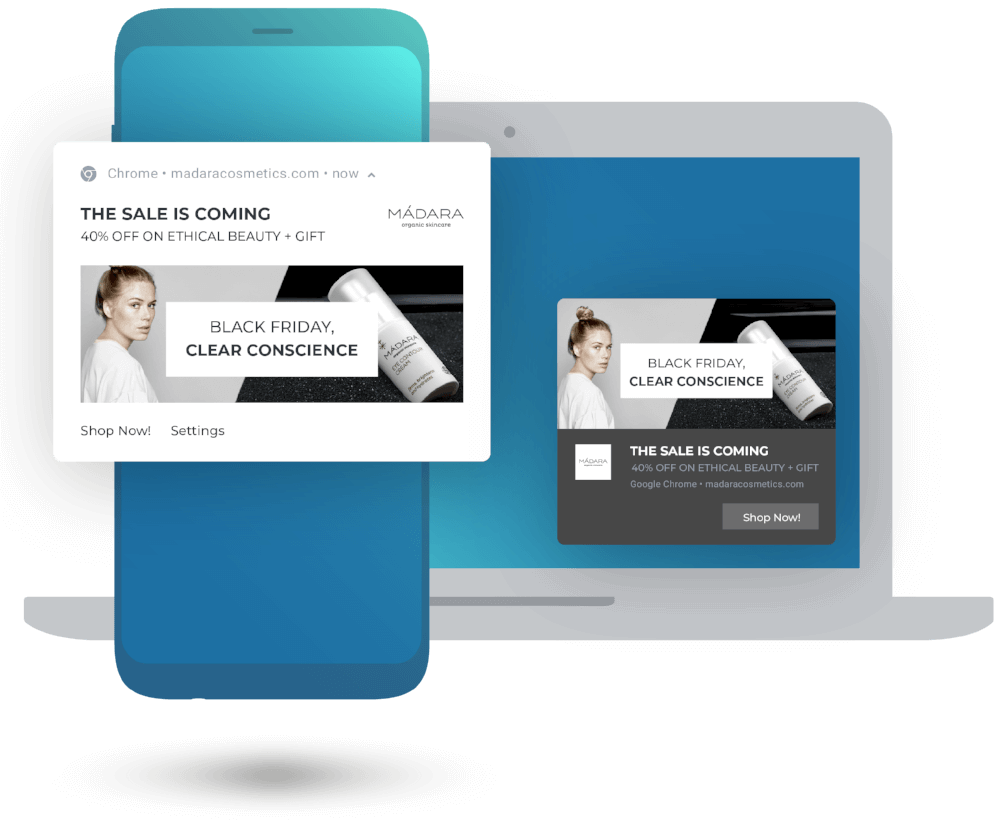 Trusted by
Get started for free
No limits on notifications or overlay impressions.
Quick setup, awesome features.
Web Push Notifications
HTTP + HTTPS support
Desktop + Mobile
Segmentation
Double CTA buttons
Rich Notification
API Access
Advanced Analytics
Try it Free
Learn more
Overlays & Promo Bars
Exit Intent Technology
URL, Device, GEO targeting
Advanced Scheduling
Drag and Drop Editor
Mobile & Desktop Templates
A/B Testing
Conversion Tracking
Try it Free
Learn more
We have been using MaxTraffic for over a year now. Visitors who are shown the popup are 96% more likely to apply for a loan. MaxTraffic has increased our revenue by almost 15%. Everyone who is serious about online business should use MaxTraffic on their website!

MaxTraffic is awesome. It was easy to test different messages among our many regions. Overall, Ungerboeck saw an initial 28% web form conversion increase after implementation. We've also increased our webinar attendance. In some cases, we were even about to increase attendance by 200-300%!

I highly appreciate our cooperation with the team of professionals from MaxTraffic who are following all of the market trends and can create understandable and easy to use advertisement solutions. By using MaxTraffic's Exit Intent Technology we improved our results by fantastic 258%!

No secret, every digital marketing channel becomes more expensive, so we must increase the ROI from every user we deliver. MaxTraffic provides great solutions to convert abandoning users and increase their retention. Now MaxTraffic is an integral part in many of our clients' conversion funnels.

Professionalism and fairness are values that most accurately characterize the MaxTraffic team. MaxTraffic is a partner that is always ready to help find a solution to any of its clients' problems. I certainly recommend MaxTraffic to any company that's considering working with them.

MaxTraffic helped us come with ideas for popup banners and even created designs for them! Integration was fast and easy and conversion tracking helps us to stay on top of how good these popup banners work. Highly recommended for ecommerce stores who want to boost their conversions.
Why use MaxTraffic
Guide Your Visitors
Sometimes all a visitor needs is a nudge in the right direction to find that perfect product, offer, or page they've been looking for.
Increase Conversion Rates
Visitors are shown bespoke messages just at the right time to keep them interested and make a purchase, thanks to MaxTraffic online behavior tracking.
Cart and Form Recovery
Give discounts or offer assistance to the leaving customers and motivate them to finish their purchase or application.
Improve Customer Retention
Increase customer lifetime value and retention - even when not on your website, your clients will receive tailored notifications encouraging complimentary product up-selling and cross-selling.