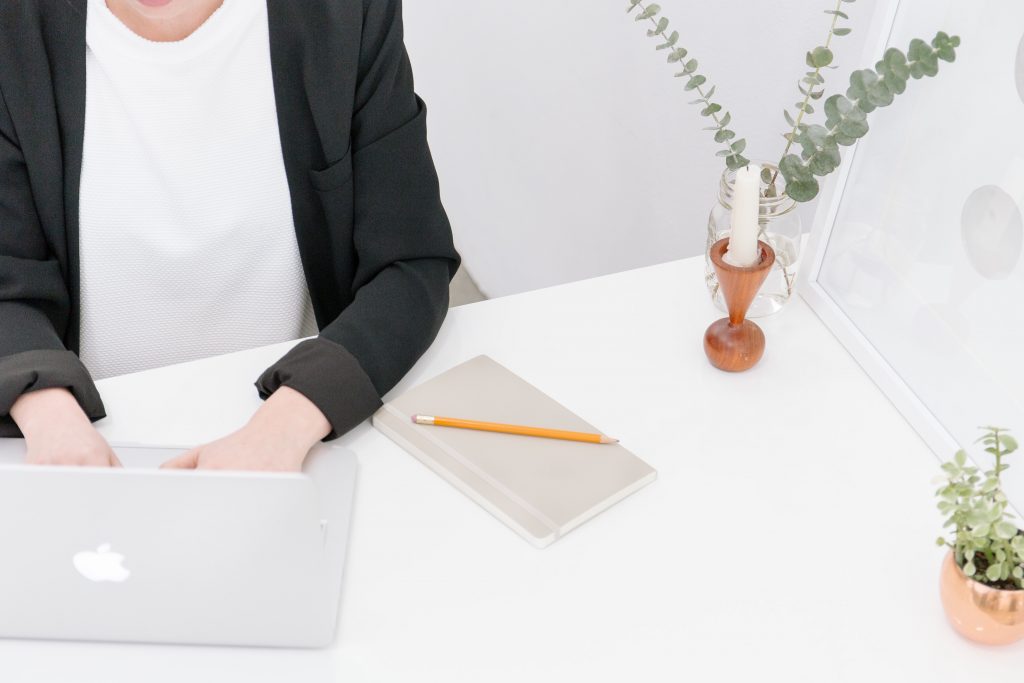 Web push notifications have been around in the marketing world for quite some time now. Nevertheless, only recently they have gained an attention as a powerful real-time marketing tool that can significantly affect conversion rates in various fields of business.

As the recognition of push notification is expanding, it is important to have a right understanding of this whole phenomenon.
1. What is push notification?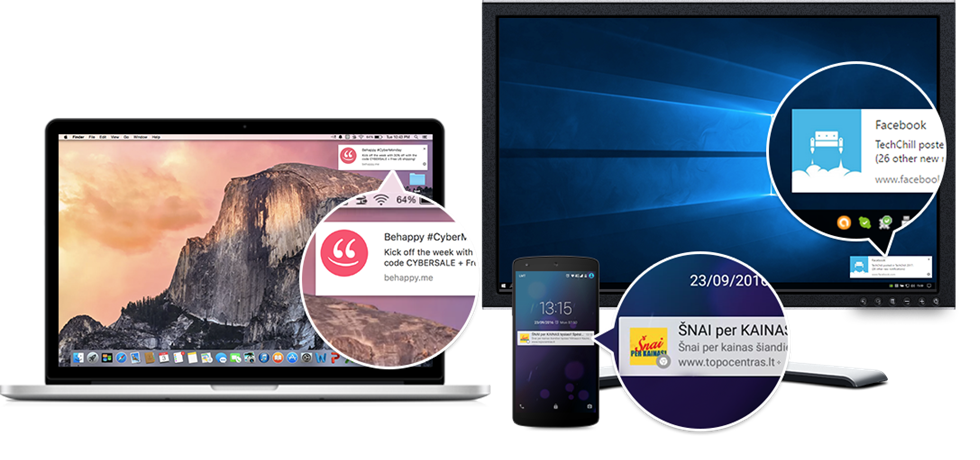 Firstly, let's start with the definition. Push notification is a message sent from a website or a mobile app user knows and wants to hear from. These messages can appear both on desktop and mobile at the time of your choice.
2. What is the difference between mobile and web push notifications?
Push notifications can be divided into two distinctive categories: mobile push notifications and website push notifications.
Mobile push notifications are sent to users through a mobile app. Therefore, mobile push can only reach only mobile users who has a device with that particular app on it.
Web push notifications, on the other hand, are sent to users through a browser. Push notifications are now supported by Chrome, Safari and Firefox browsers. Combined together these browsers take about 73% of all market share. It means that web push notifications can reach 7 out 10 internet users.

This makes push notification a wide reach real-time marketing tool that enables a chance of instant communication with customers and prospects even when they are not browsing your website.
3. How does it work?
Push notification engagement with users is purely dependent on one's decision whether she/he accepts or declines the invitation to receive push notifications in the first place.

This is a crucial step which determines how many visitors will get to receive tailored messages from the website even when they are not browsing on it.
Once the visitor accepts the invitation to receive push notifications from a website, she/he is added to the list of subscribers (similarly like in email marketing).
These messages can reach those subscribers that have access to the internet connection the moment message is sent. Depending on the push notification services you choose to use, user can get to view even those notifications that were sent while they were away from their devices.
4. What is it used for?
Today web push notifications are considered as one of the most engaging communication tools that has a wide reach across internet users. Depending on the industry your business is in, push notifications can be used for many different reasons.

Sending promotional messages about goods or services on discount is a common practice amongst push notification senders. Updating clients on their order status is another way business use this tool as it allows to assure the satisfaction of customer's experience with a company. Finally, push notifications are sent as various types of reminders to keep clients actively engaged with a brand.
5. What results to expect?
Wide reach across internet users is not the only advantage web push notifications have. With an average subscription rate up to 13% and click-through rates as high as 30%, web push notification is considered as high converting marketing tool that can significantly increase sales for online businesses.
These statistics can translate into a direct line of communication with tens of thousands of customers within weeks or months. As a subscriber list is growing with time, web push notification becomes one of the primary ways of reaching out to customers in an unobstructed way.