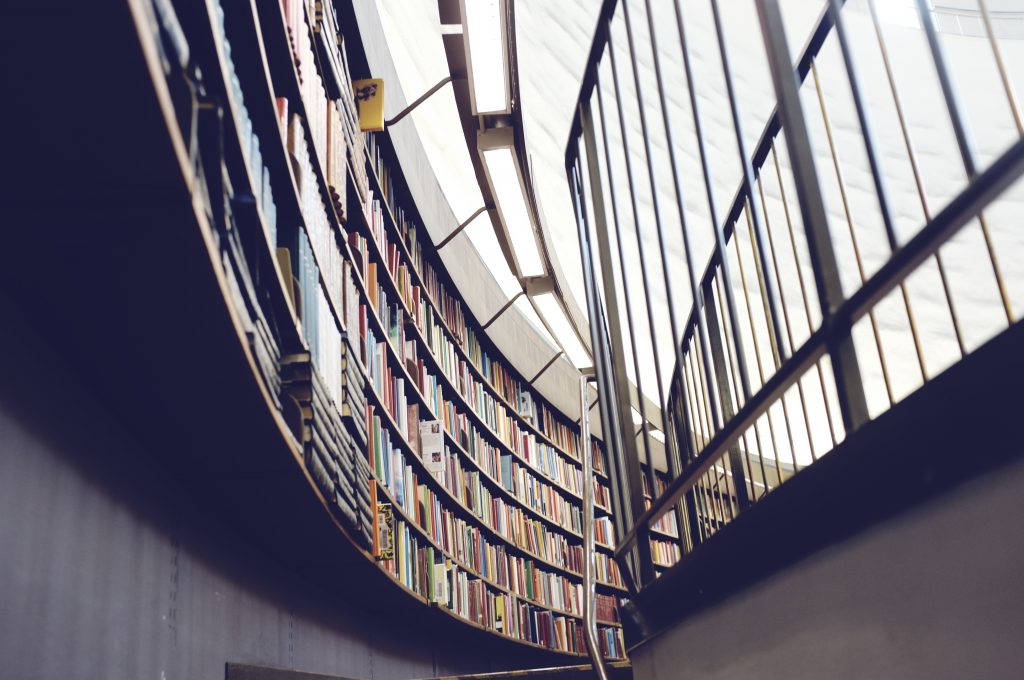 Even though we are halfway through 2017, it's never too late to step up your reading game. From learning how to create valuable content and building your business around it, to understanding modern users and developing scalable marketing strategies. All of that and more you can find in these 10 marketing books most of your fellow marketers probably have already read!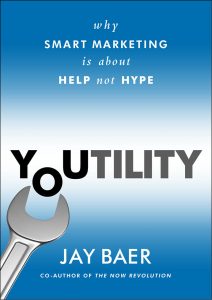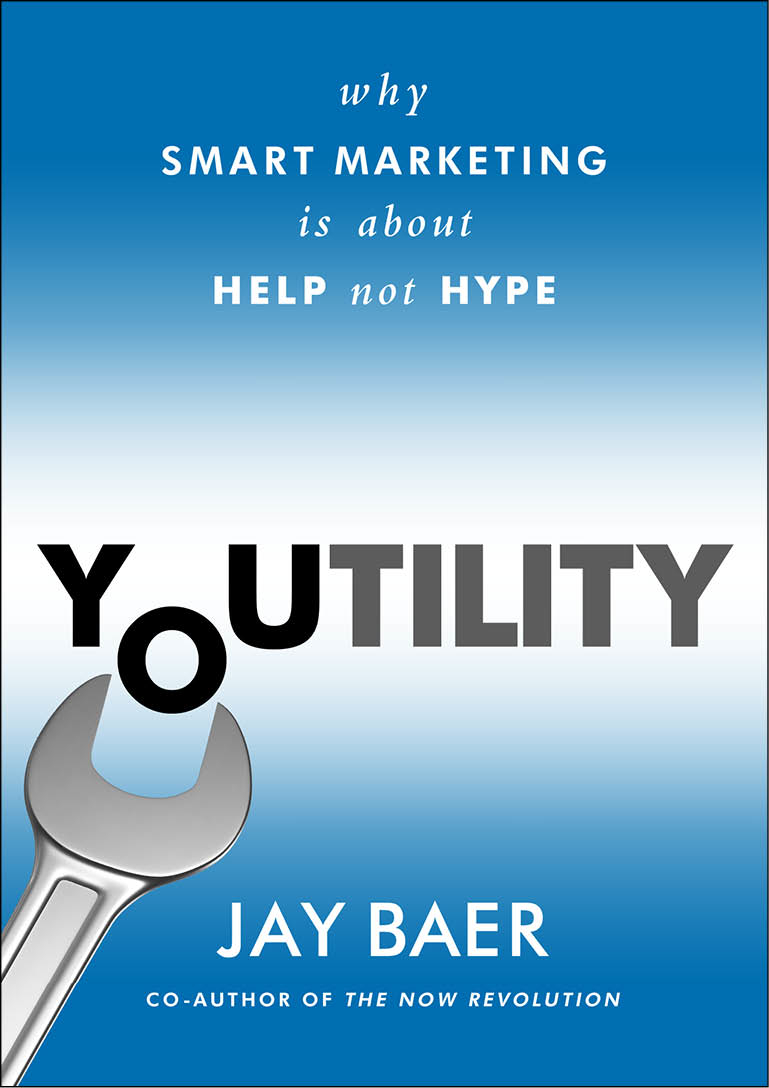 This book encourages businesses to spend more time helping their prospects and clients, instead of bombing them with promotional slogans.
In Youtility Jay Baer encourages to look for new ways to communicate with customers and help or assist them throughout their buyer's journey. This can mean answering questions on your competitor's social media page. Or developing a mobile app that compares products from different sellers.
Any activity that brings value and is serving your target audience is considered as a smart marketing effort that will pay off in time.
Even though Youtility doesn't present groundbreaking ideas, it surely reminds why being helpful is more important than being pushy.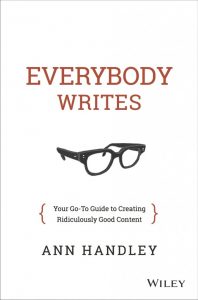 It's not a surprise that we live in a content-driven world. For most online business, written communication is the only way to reach their audience that is spread across the globe.
However, "our writing can make us look smart or it can make us look stupid. It can make us seem fun, or warm, or competent, or trustworthy. But it can also make us seem humdrum or discombobulated or flat-out boring", says digital content veteran and author of Everybody Writes, Ann Handley.
According to her, everyone can improve their writing skills and create professional, high-quality content that brings desired results.
Everybody Writes covers all things writing, from grammar and organizing ideas to creating a compelling brand story. This book has dozens of useful insights for how to produce really good writing content.
Highly recommended for all the marketers who are new to content writing or editing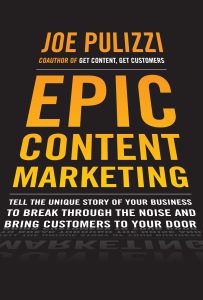 Content marketing evangelist and founder of Content Marketing Institute, Joe Pulizzi is a person whose advice you should listen to
In his book Epic Content Marketing, Joe Pulizzi explains the fundamental principles of content marketing, from creating right kind of content to distributing and tracking its' performance.
Author also provides a great number of case studies that present compelling examples how different companies have successfully implemented content marketing strategies. Most importantly, not only implemented but also achieved remarkable customer engagement results.
Most importantly, Epic Content Marketing gives practical tips that will help you develop your own content strategy from scratch.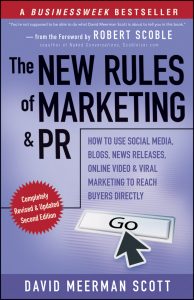 First published in 2007 The New Rules of Marketing & PR is an international bestseller. Since the original release, the book has been updated several times and currently is in its' fifth edition.
But what is so special about it?
The way people communicate has changed drastically over the years.  Traditional marketing and PR strategies are not as effective as they used to be. However, some brands are struggling to accept and act on it.
Author speaks about the importance of real-time two-way communication. Moreover, he shares hundreds of examples and tips how using different communication channels and technologies can help companies successfully reach out and connect with users.
Even though The New Rules of Marketing & PR is rather easy to follow, it still is a chunky read. It serves as a great introduction to inbound marketing. However, someone who's not new the field might find some of the ideas presented repetitive.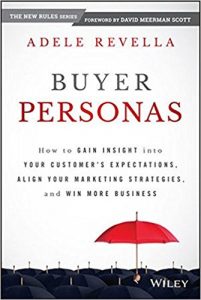 You've probably heard marketers speaking how important is to know your target audience. Well, Adele Revella takes it to another level by presenting a methodology that helps marketers develop buyer personas – semi-fictional identities of ideal customers.
The picture of buyer personas is based not only on market research, but also buyer's journey – a story about how prospect discovers the product till he purchases it. 
This book gives guidance to marketers how to implement buyer persona approach, which helps to understand the real needs of your buyers.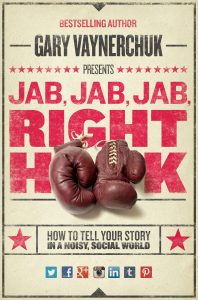 Marketers who are actively following latest social media trends have most definitely heard about Gary Vaynerchuk. He probably is one of the most controversial marketing personalities out there. And whether you like his style of speech of not, one can't deny that Vaynerchuk has mastered the game of social media, and is always one step ahead.
According to Vaynerchuk, "Each platform is unique, and requires a unique formula". That being said, what works on Facebook will not work on Twitter, Pinterest or Instagram.
Jab, Jab, Jab, Right Hook is full of powerful insights that are easy to follow for marketers at any level. A great number of examples illustrate both the success and failure of different brands. And once again proves how more important than content is the context.  
Growth Hacker Marketing is a great read for those who feel stuck in the limbo of constantly putting together new campaigns that do little to nothing for your brand's visibility. It is also a wakeup call for companies that spend a ton on paid advertising and see no improvements.
By analyzing successful growth marketing stories, author of the book encourages to rethink marketing. More importantly, he suggests moving towards the direction of trackable and scalable marketing strategies that actually work with modern audiences.
As Ryan Holiday said himself, growth hacking is "responsible for building billions of dollars in value for essentially next to nothing–faster than its ever happened before".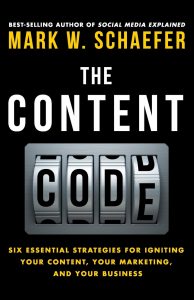 As probably most of the content marketers know by now, creating valuable content is not enough. What matters more is connecting your content with a target audience.
In his book, Mark Schaefer explores importance and psychology of sharing. Author highlights, that those who create engaging content that moves have a real power in the digital world.
The Content Code is as theoretical as it is practical. Alongside the observations made, Mark Schaefer offers a number of ideas how to make content more "shareable". Most importantly he shares tips and tricks on how to break through the digital noise and build a long-term relationship with the audience that can help ignite your content regularly.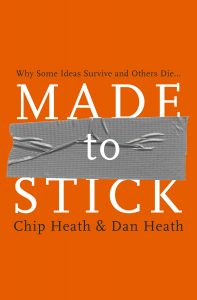 As a marketer, you've probably created and delivered numerous messages to your audiences. Some of those messages were received by the users better than the others. And so you were left wondering why the ideas you think will work were completely ignored.
Answering your question, brothers Chip and Dan Health share interesting and thought-provoking insights on how to create and deliver messages to audiences that stick to them.
Well researched and based on a number of psychological studies on motivation, memory, and emotion, Made to Stick is a book that unravels 6 key principles that make ideas unforgettable.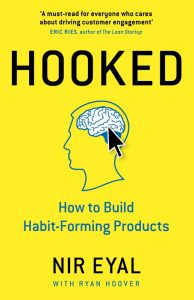 Every business wants their products or services to be an inseparable part of their customer's personal or professional life.
Hooked encourages to take a better look at the process behind the creation and marketing of habit-forming products. Nir Eyal talks about how to get users to take actions. Later he presents a four-phase model that unravel the basic process of habit formation.
According to the author of the book, certain actions can trigger a delightful, reward-like experience with a brand or product. And that is exactly what makes prospect happier and more eager to make his contribution or investment. However, it doesn't end there. By constantly creating new actions that reward prospects, businesses have a better chance to keep them engaged with the brand. Next thing you know, your customer is hooked on your product.
Hooked makes a great introduction to behavioral product psychology. Moreover, it gives valuable advice how to create new or improve existing products.
Even though these marketing books were not published yesterday, they can still be a great deal of help for most marketers who understand that marketing game is changing, but are not particularly sure what to do about it. And sometimes, all one needs is a little nudge to stop thinking and start acting.
Have you read any of these books? Share your thoughts on them, or recommend a book you think fellow marketers could benefit from!