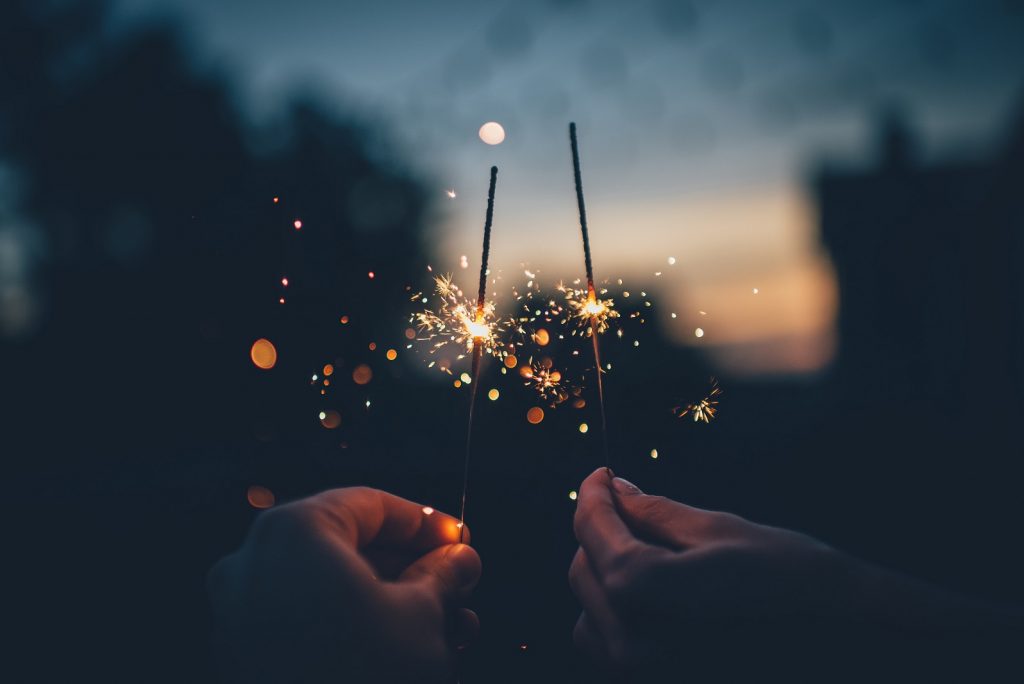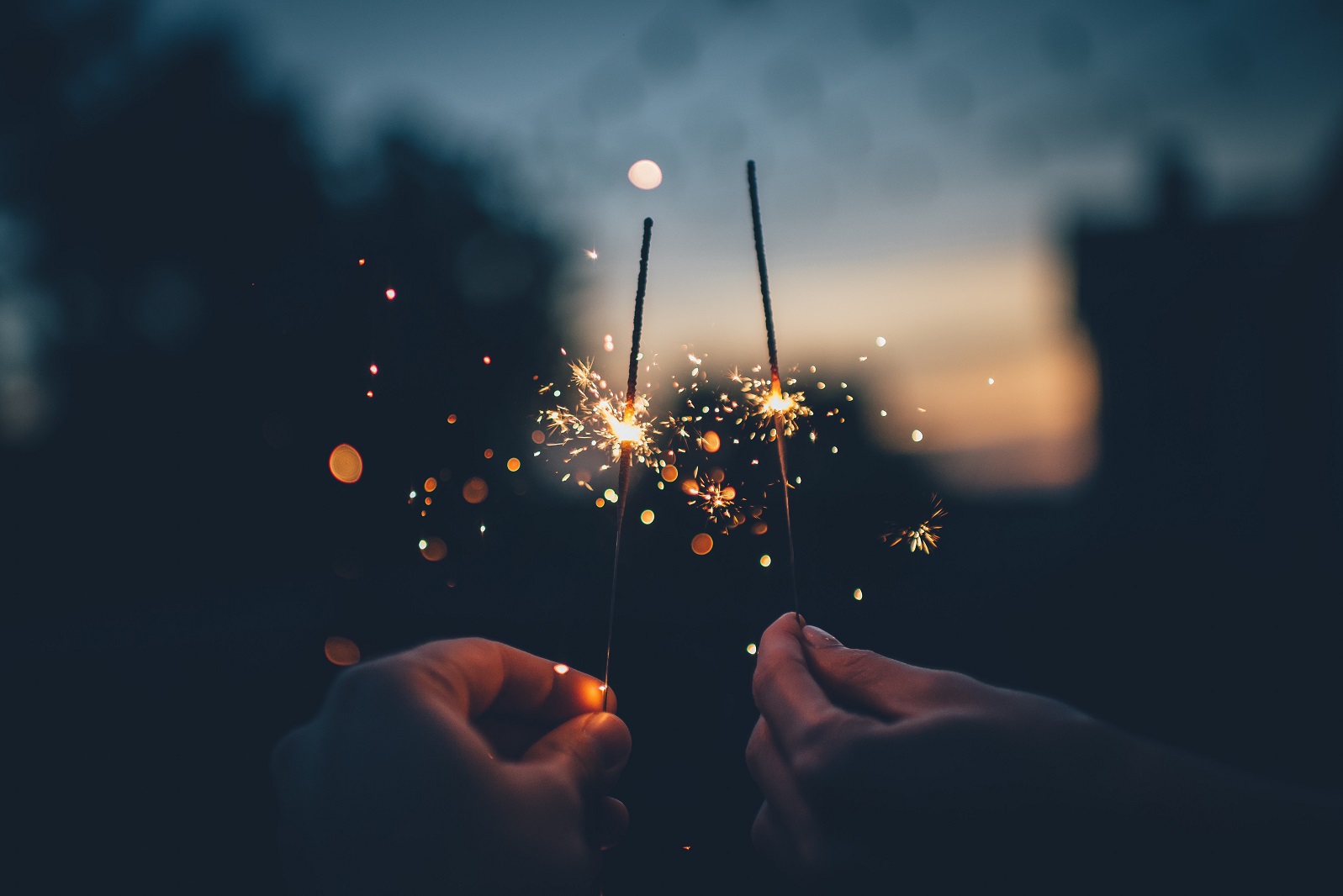 We are starting off 2017 with newly launched features on our platform. We have been restlessly working on improving our solutions to make your experience working with us even better. These are the new features we are thrilled to introduce you to.
Web Push notifications – country targeting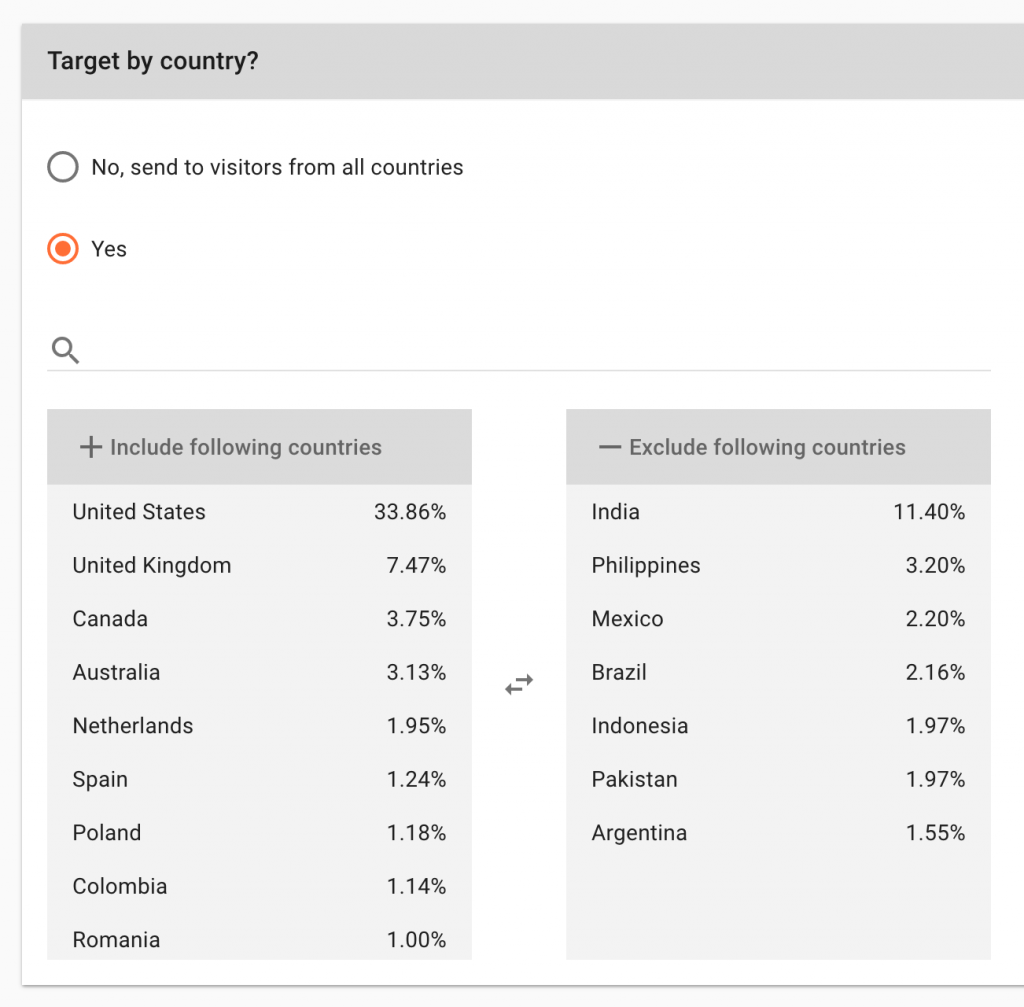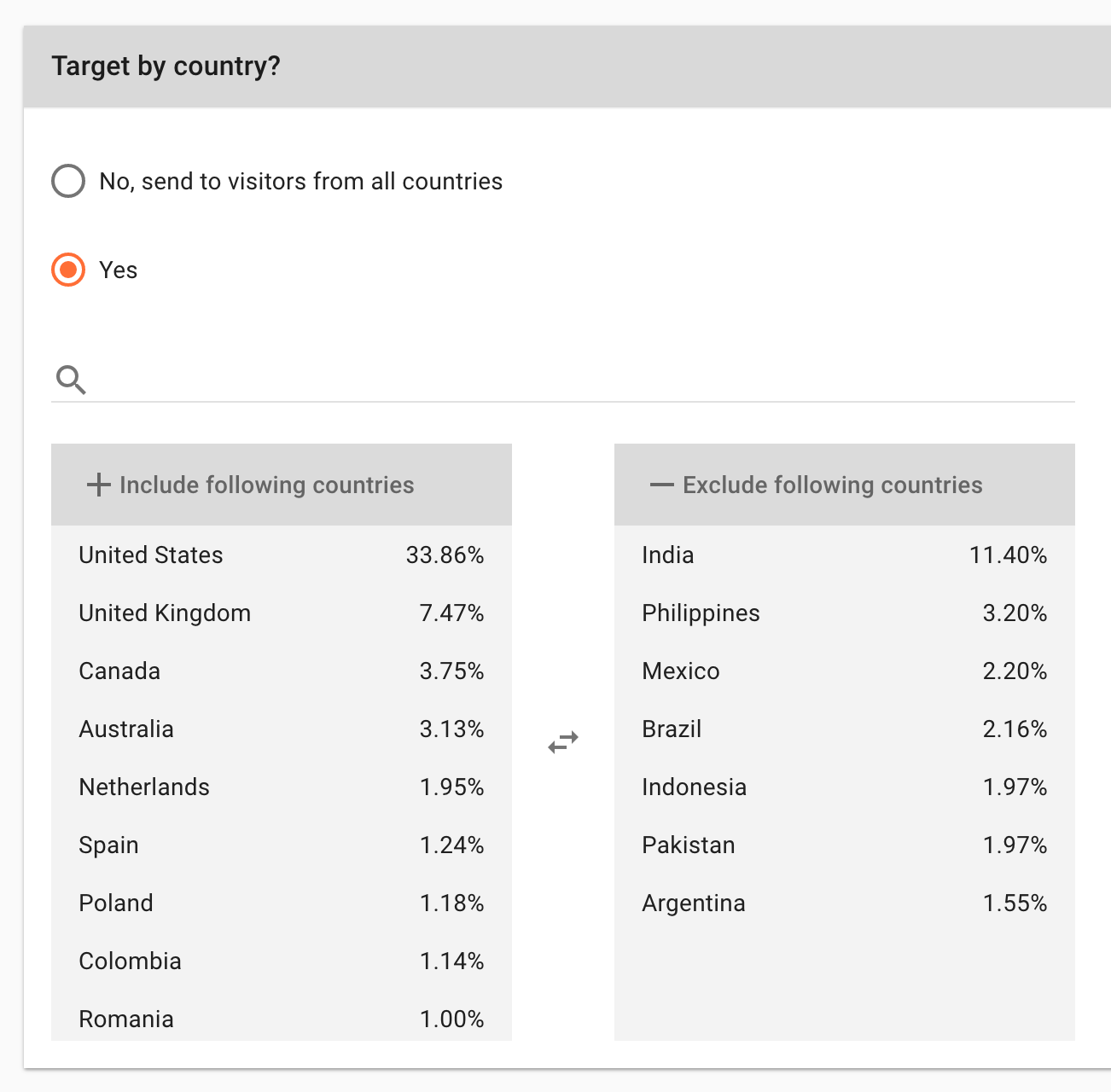 We are happy to announce that country targeting for push notification is now live! Send notifications to users' from selected countries.
Language targeting (based on browser settings) will be available soon too!
Updated interface for Push Notifications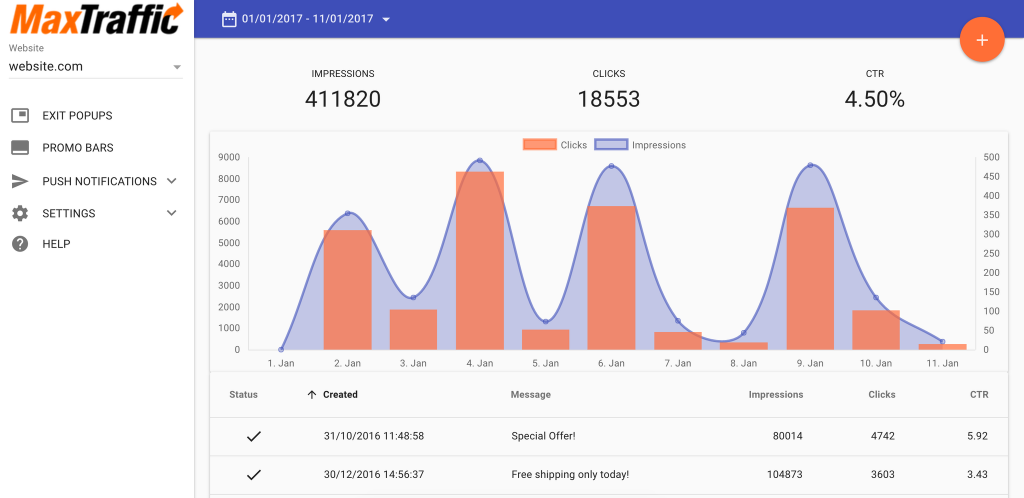 New interface on our platform is now available for push users. Sleek and well thought through design was created to improve the overall experience of platform usage.
New format for Promo Bars – Slider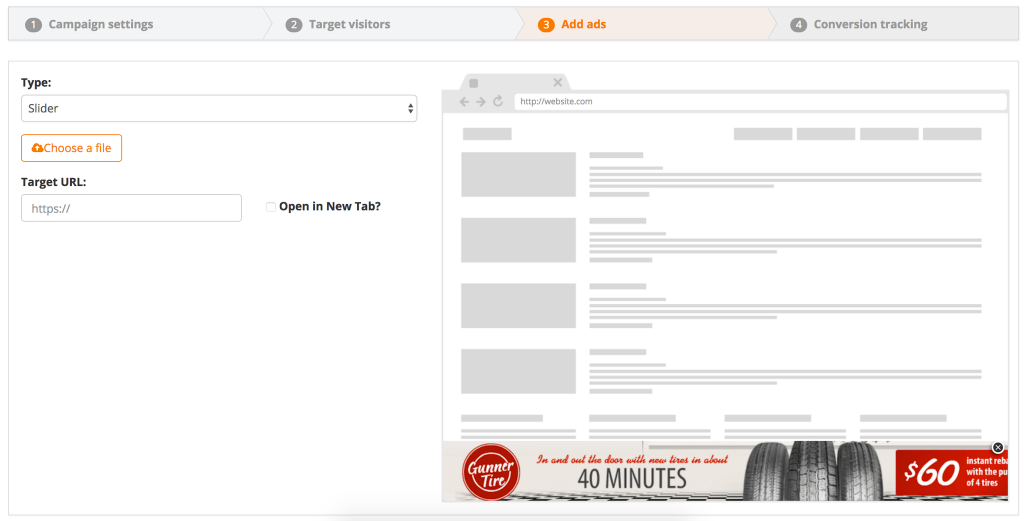 If static promo bar is not an option for you, try sliding one. On the third step of creating a promo bar, simply choose "Slider" in a "Type" drop-down menu. Easy as that!
Device targeting for Promo Bars
Choose which device users get to see your promo bar.
Change Backdrop color for Exit Intent Popups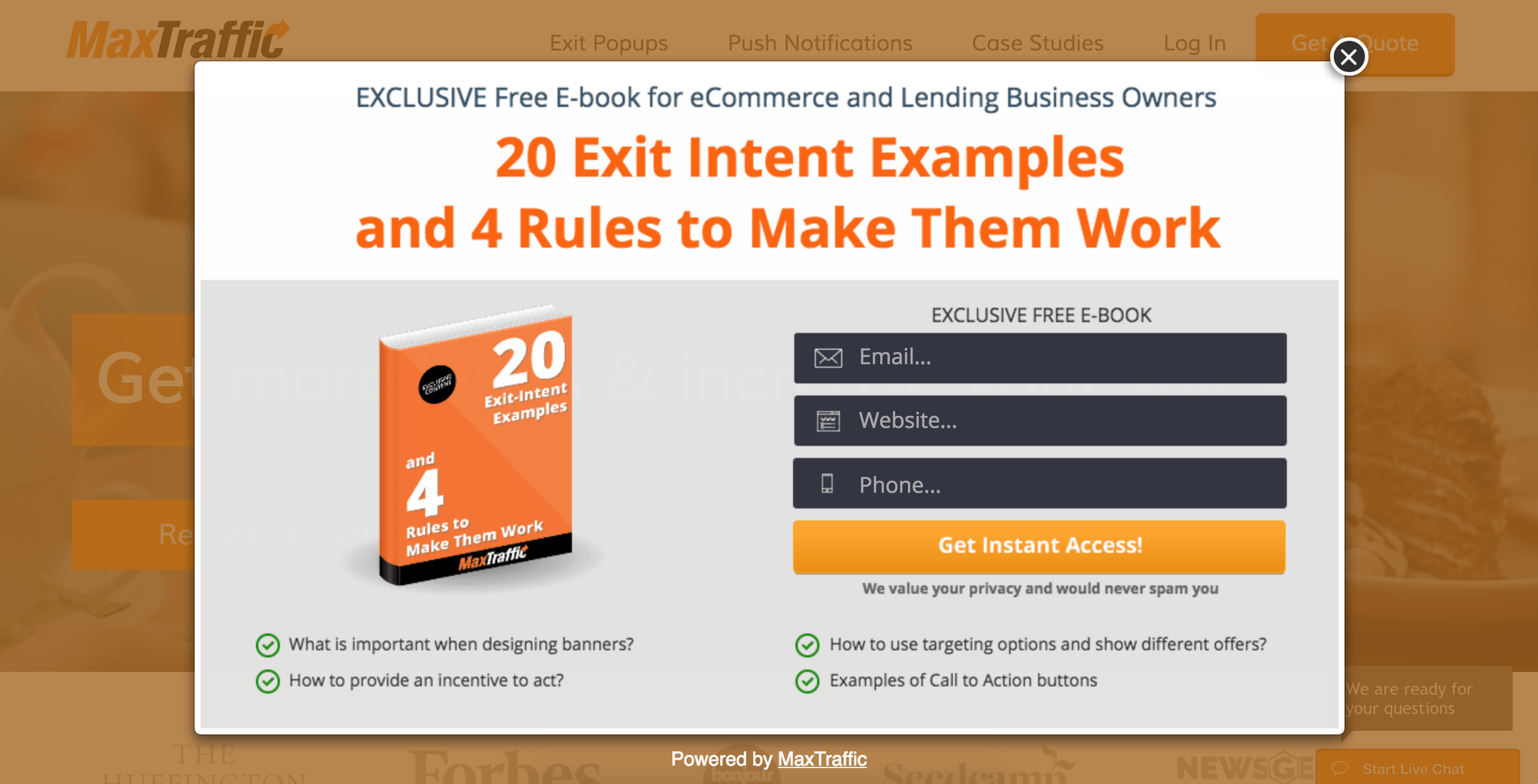 Yet another possibility to design unique exit intent overlays that match your brand style.
Mailerlite integration for Promo Bars and Exit Intent Popups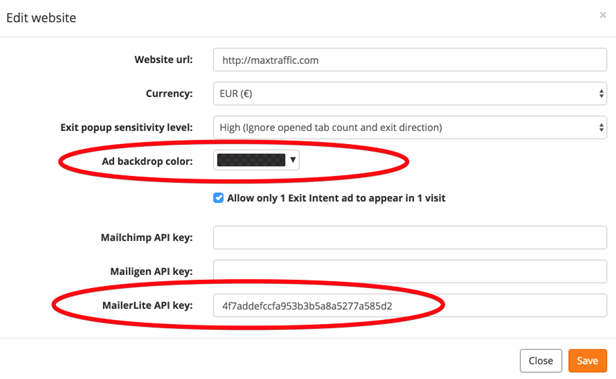 Great news for Mailerlite users! Contact information of your prospects can now land directly to your email list at Mailerlite account.
Device targeting for Exit Popups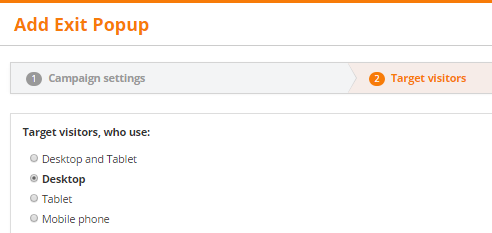 Choose which device users get to see your exit intent pop-up.
That is all for this time. However, there is still a lot more to come in the nearest future, keep your eyes peeled!
___
Interested in optimizing your conversions using different tools? Schedule a personalized demo.