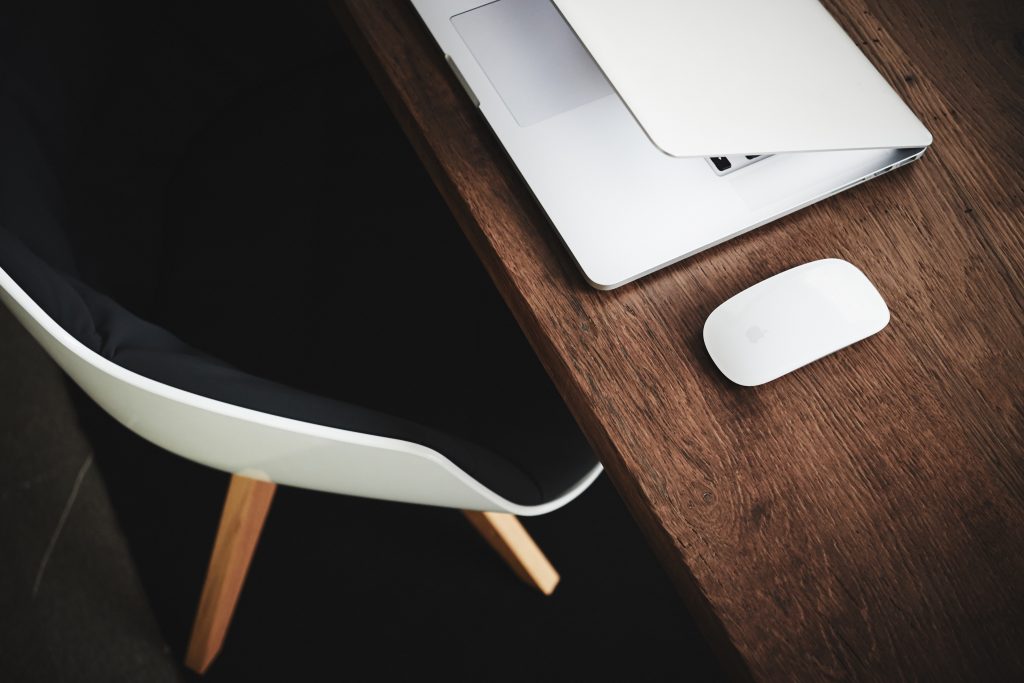 To reduce mid form abandonment it is advised to carefully reorganize and simplify the application itself. However, sometimes certain fields need to be filled and the process cannot be simplified.
In these cases, exit intent overlays come in really handy.
Why?
Exit intent overlays are meant to capture attention of the leaving visitor and encourage him to actively engage with a brand instead of leaving. It is your last chance to convince and convert him.
So how exit intent can help decrease mid form abandonment? In no particular order – here are 9 examples and 6 proven practices that help websites do that.
[toc]
Encourage & motivate
It is possible your visitor will start doubting his decision to fill the form if it takes him longer than 8 seconds. According to various studies this is the average attention span of the internet user.
Give your prospect a virtual pet on the shoulder, let him know he is not alone in this. You will be surprised how effective such simple messages can be. 
1. Almost done exit intent overlay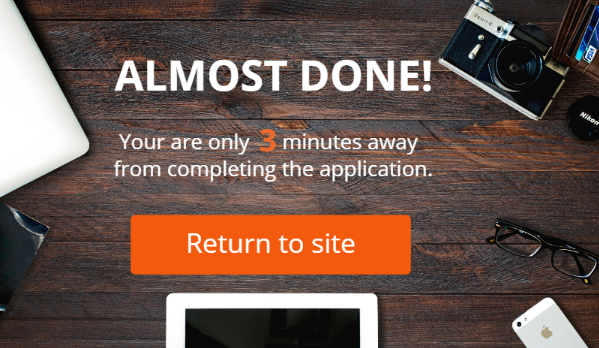 2. Back to Application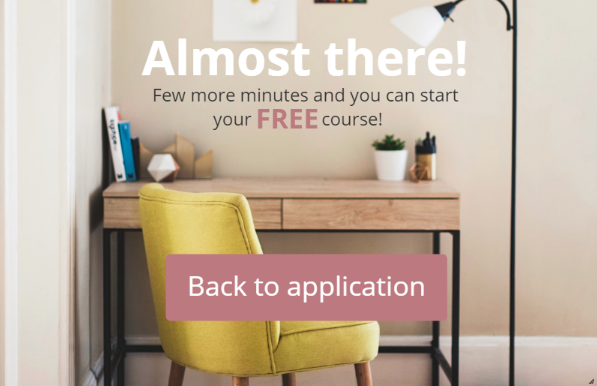 Direct to certain pages
Mid form abandonment is reality for various reasons. To fix that – put yourself in customer's shoes and think what could be the reason for that. Perhaps visitors have questions about chosen product or service?
3. Read Frequently Asked Question exit-intent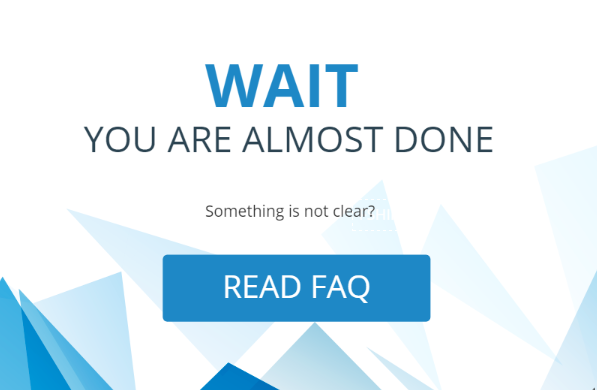 Or maybe they have a doubt about their initial choice. Be there for your prospects – direct to other pages of the site that could be helpful.
4. Validate choice with pricing plans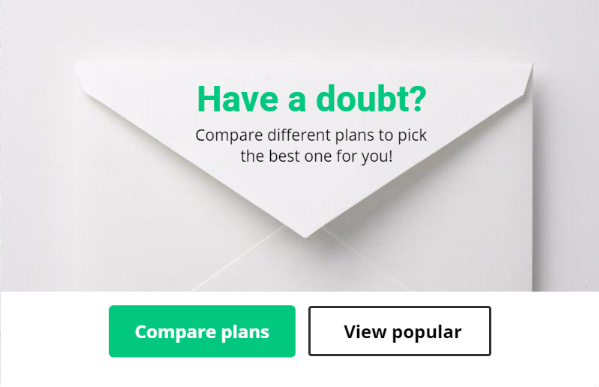 Present an exclusive offer
Everyone likes a good bargain and your visitor is no exception. 58% of window shopper admit that it is likely they will proceed with a purchase they have abandoned before, if it is offered again at a discounted price.
58% of window shopper admit they will proceed with abandoned purchase if it is offered again at a discounted price.
Click To Tweet
This allows to make an assumption that online form abandonment would not be an issue if services are offered at a discounted price.
It is simple – if visitor has started filling the application on your website, it means that he is more or less committed to get what you have got to offer. Perhaps he got distracted or discouraged while filling up required fields and decided to leave – this is your chance to offer something he cannot say no to.
5. Discount exit-intent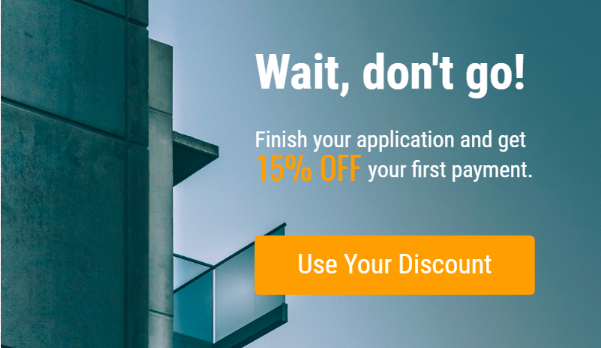 Giving a certain discount for first time customers is a common practice a lot of marketers use to attract new sales.
Promote ongoing offer
The chances are you already have some kind special offer prepared for your website visitors. Instead of wondering if it was seen by the visitor, put it on your exit intent overlay and make sure leaving visitor has seen everything you have to offer.
6. Freebie exit-intent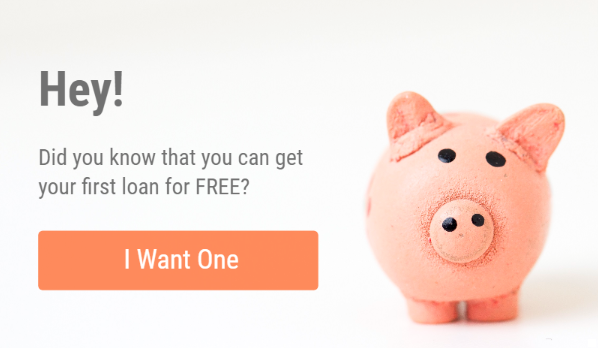 Doing this will help you (1) remind visitor about ongoing offer just in case he forgot (2) introduce the offer to a visitor who haven't seen it and let him know he eligible to benefit from it.
Promote a trial
Businesses that offer services usually have free trials for clients to use before they become paying customers. Not all of your incoming visitors are aware of a possibility to try services for free at first. Remind them about it.
7. Free trial exit-intent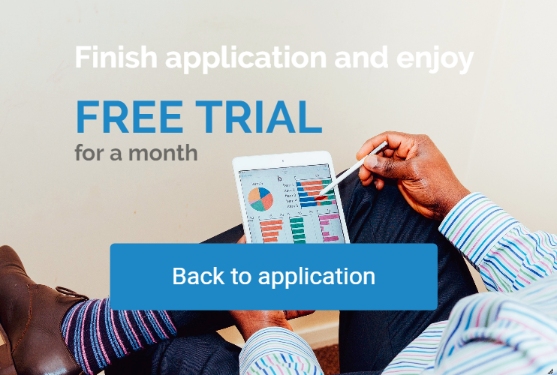 Offer an assistance 
Some applications might be not only lengthy but also difficult to understand. Any kind of difficulty that visitor encounters in the process can easily discourage him to carry on filling the form. To prevent that – offer him an assistance.
8. Free assistance exit-intent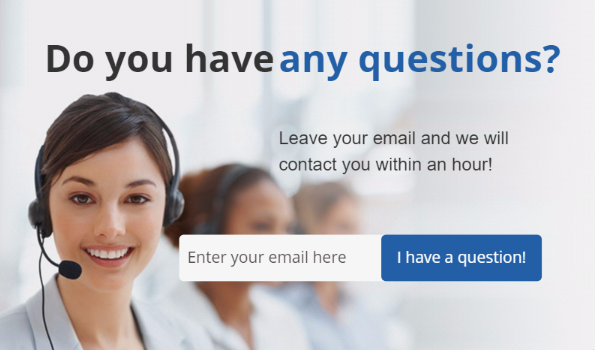 Giving personalized assistance in the application process is popular amongst travel, finance or real estate online businesses. However, this approach can be beneficial to other industries as well.
9. Need some help exit-intent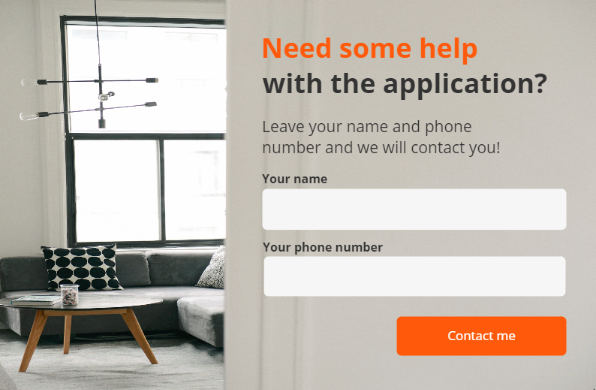 Ready to conquer form abandonment?
When dealing with form abandonment it is crucial to understand behavior of your average customer. Only by comprehending what your customers care about, you can start tackling form abandonment issues. 
But if you are wondering, "how to know if you have problems with online form abandonment?" – Google Analytics is here to help, form tracking is made simple with this tool.
Head over to Google Analytics and press on Behavior -> Events -> Overview. There you will be able to see different events that users perform on your website. If there is a massive drop from one event to another – you have form abandonment issues.
But don't worry – MaxTrafic team is here to help! Schedule a personalized demo today.