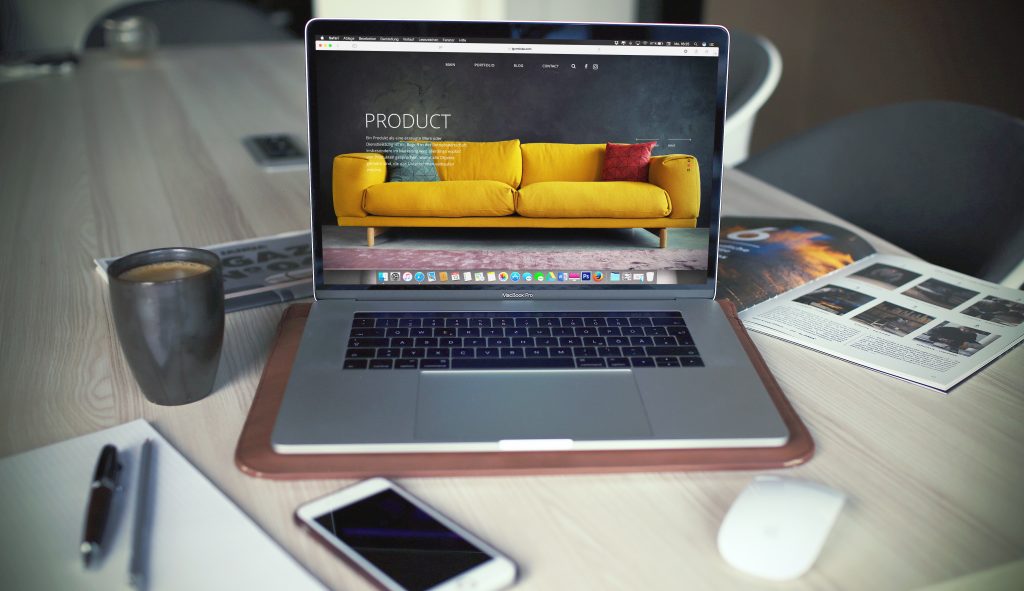 Let's face it – e-commerce is big. According to calculations, e-commerce sales are projected to double by 2 trillion US dollars and reach 4 trillion US dollars in revenue by 2020. As e-commerce market is steadily growing, more and more companies want to share a piece of the cake (the cake being paying and returning customers).
Online store owners and marketers now are fully aware of how important it is to write seductive product descriptions. By presenting goods in original and qualitative way, store has a greater chance to turn visitors into paying customers. So how do you get people to stop skimming your page and start reading your content? Here are 5 tips to improve your online store product descriptions.
Keep target audience in mind
Knowing your customers is one of the basic rules of marketing and it must be taken seriously when writing a product description. If you want to reach truly impressive results, you have to know what kind of voice of speech to use in order to spark his interest in your product. You should also be aware of what makes him laugh or what makes him hesitate to order, and what makes him shake his head in disbelief.
Take a moment to understand your audience and then connect with it.  Learn how to do it from ModCloth.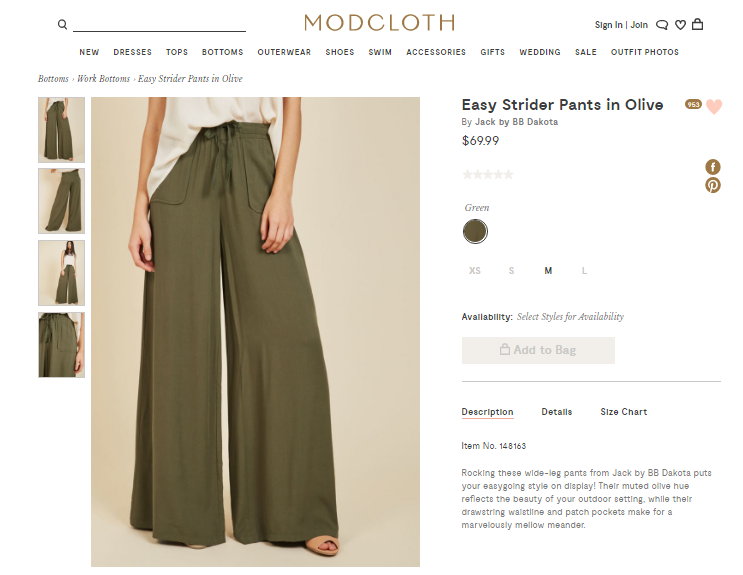 Vintage style inspired clothing store for women is colorful and funky. Just like their product descriptions!
Create a story
Many marketers have already discovered the power of storytelling in a practical sense – a well-constructed narrative can be more compelling than promotional ads.
So, don't just create another product description using same old adjectives. Instead, create a story for your product and communicate your enthusiasm to clients about it without coming off like a desperate salesperson.
Australian company Frank body offers coffee-based skincare products that have a story, a story that so-called 'babes' cannot resist. Take a look:
Scientific researches prove that well-constructed stories change our attitudes and beliefs. It means that compelling story about a product can bring significant changes in customer behavior which can result in increased revenue. Which e-commerce store doesn't want that?
Communicate benefits not features only
Think not only about what your product has but also how it can make your customers life easier, better and more pleasurable. While features help defining the product – benefits answer how those feature is useful for your customer.
It is true, pointing out your product characteristics is easy, but if you want to persuade your visitor to purchase the good, it won't do the job.
Get inspired by SOMA – a company that combines beautiful and sustainable design to keep customers hydrated.  Their product descriptions illustrate a perfect blend of both benefit and features presented in one place.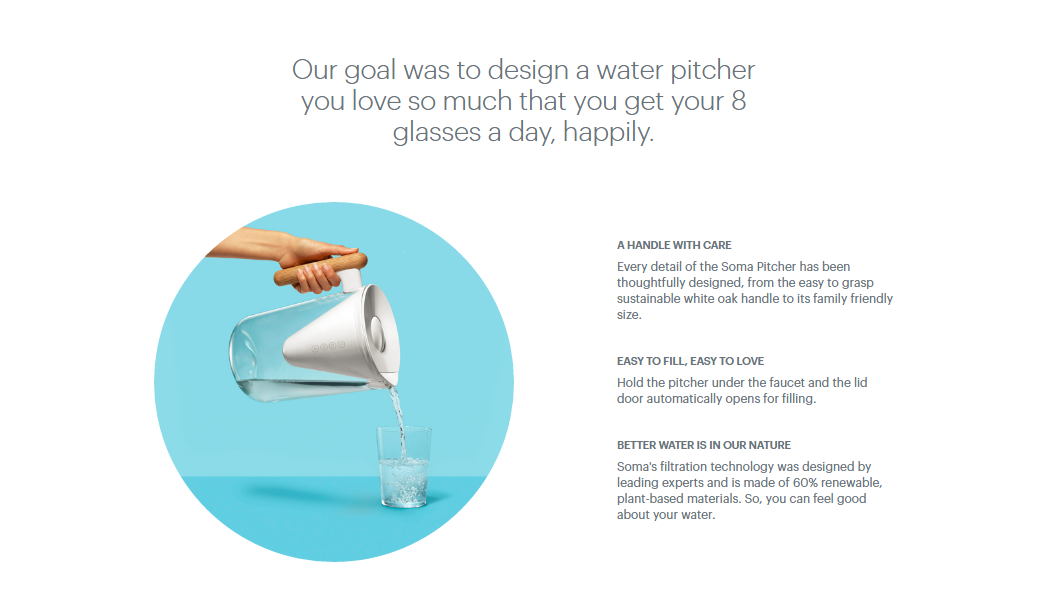 Did you notice that benefit is communicated as the main message? Brilliant!
Keep the keywords but be playful
You need to use keywords in your product description as it makes your good easier to find through search engines. Think about alternative keywords you could use too, because as we know everyone searches differently. Now step away for a minute and think how these words can come together into a text that is appealing to your customer-to-be.
A beauty brand Glossier does a great job writing product descriptions that are playful and have a lot of keywords. More importantly, descriptions highlight brands attitude towards the beauty – Glossier likes real and natural!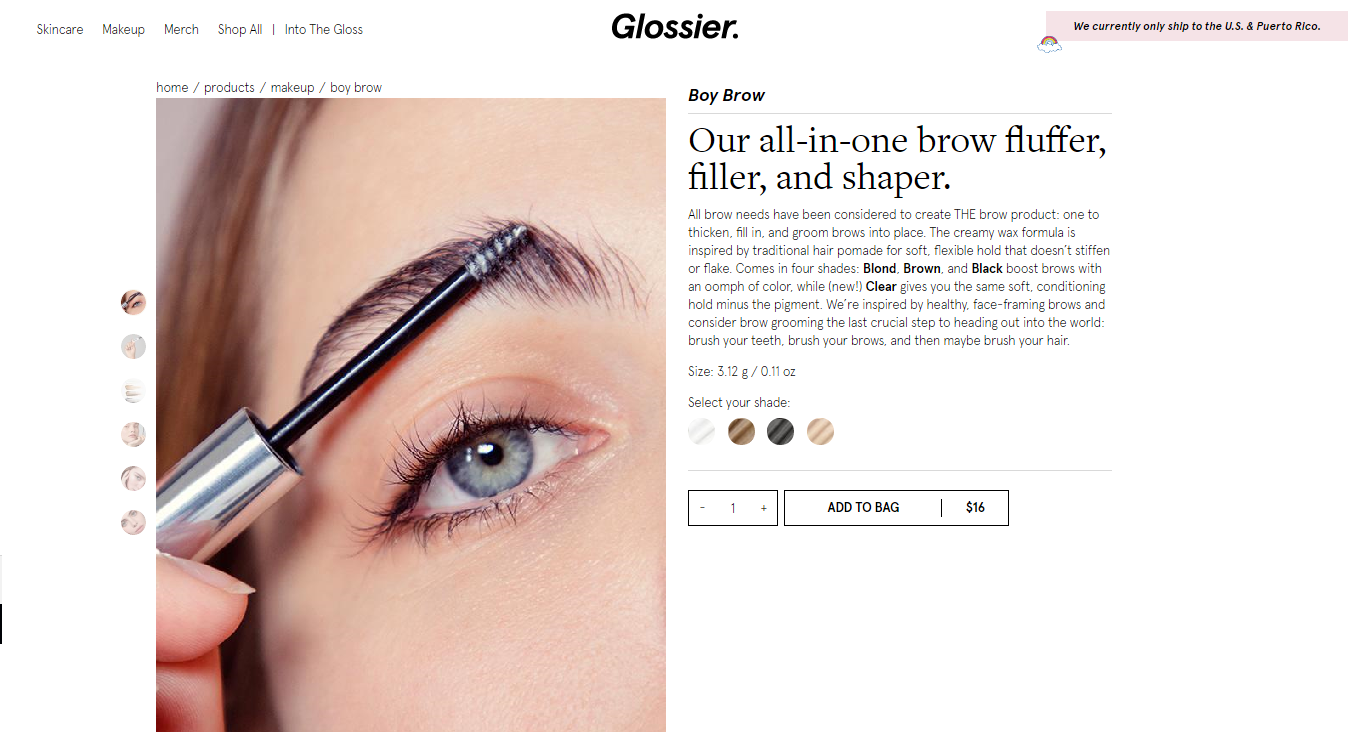 Easy to find and fun to read.
Make it easy to follow
Be as funky as you want but make sure product description is easy to read and follow for the customer. Avoid writing long and complicated sentences as bulky product descriptions are more likely to be just skimmed through. If you have a lot to say, break down your text in smaller pieces and use larger fonts or contrasting colors to draw customers' attention to what you want him to notice the most.
Look at Nixon watches and accessories, they all have well-structured and easy to follow descriptions.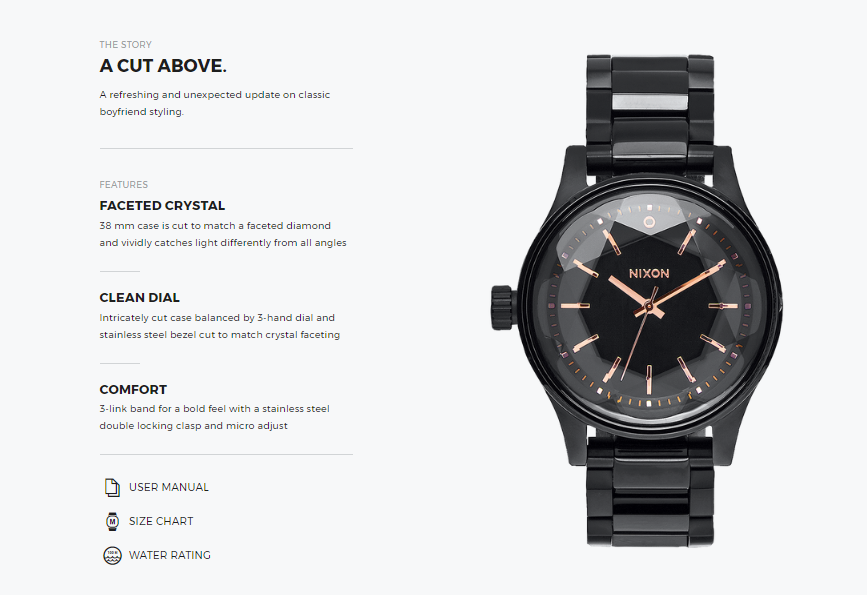 Once you are done writing your product description – try to evaluate it from user's perspective. Read it out loud to yourself and pay attention to logical flow of the writing. If you have hard times doing it yourself, ask for help from colleagues. Rewrite and edit your text till you are satisfied with a final result.