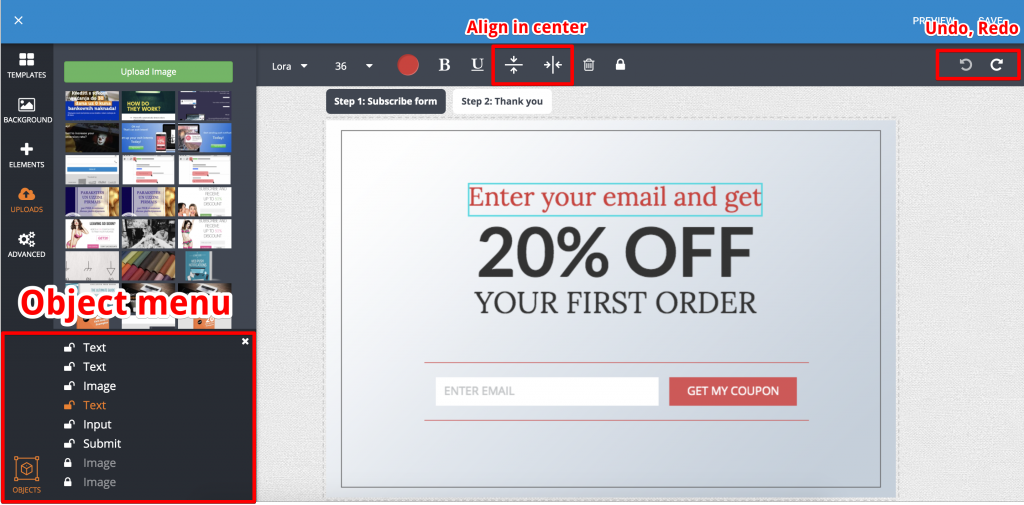 MaxTraffic has some exciting news – we have launched an update to Overlay Ad Editor. The most important new feature is undo/redo, so if any mistake is made, you can easily go one or several steps back.
We also recommend to try out the Object locking feature – for example, if you have an image or input field that should stay in it's place all the time, click on the "lock" icon and this object will be "locked" and won't move unless it is unlocked.
You can also use the Object menu to select any specific object or change the "lock/unlock" status.
What has changed?
New features:
Undo & redo
Align element in center (vertical, horizontal)
Object selection menu
Object lock, unlock
Improvements:
Images from Upload section are loaded only when needed
Borders on objects are shown only on mouse over
If you notice any issues, let us know: support@maxtraffic.com