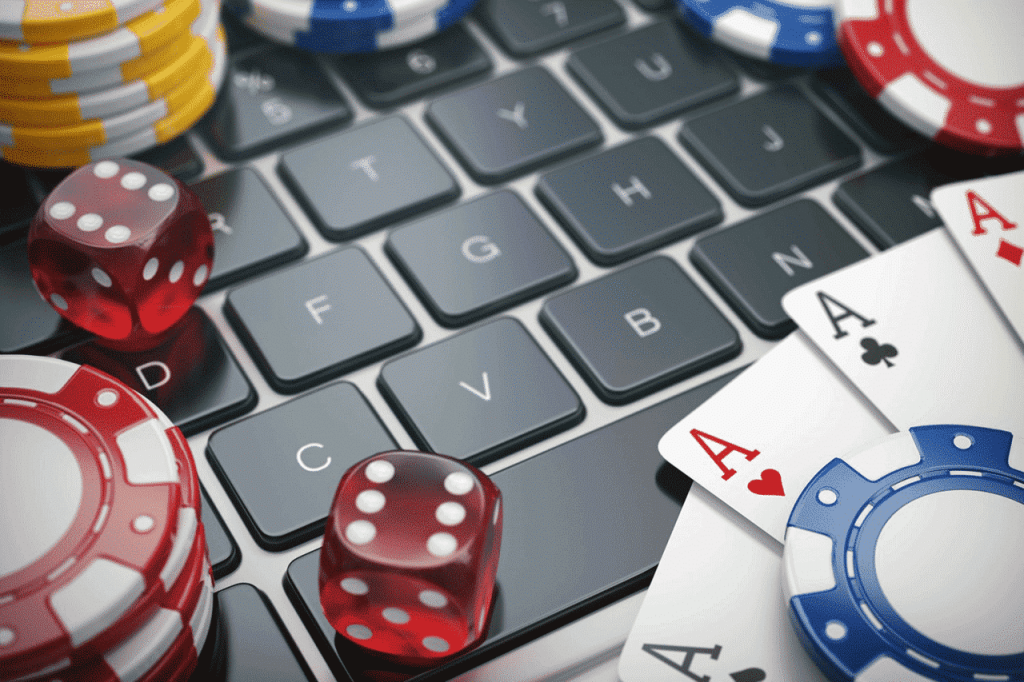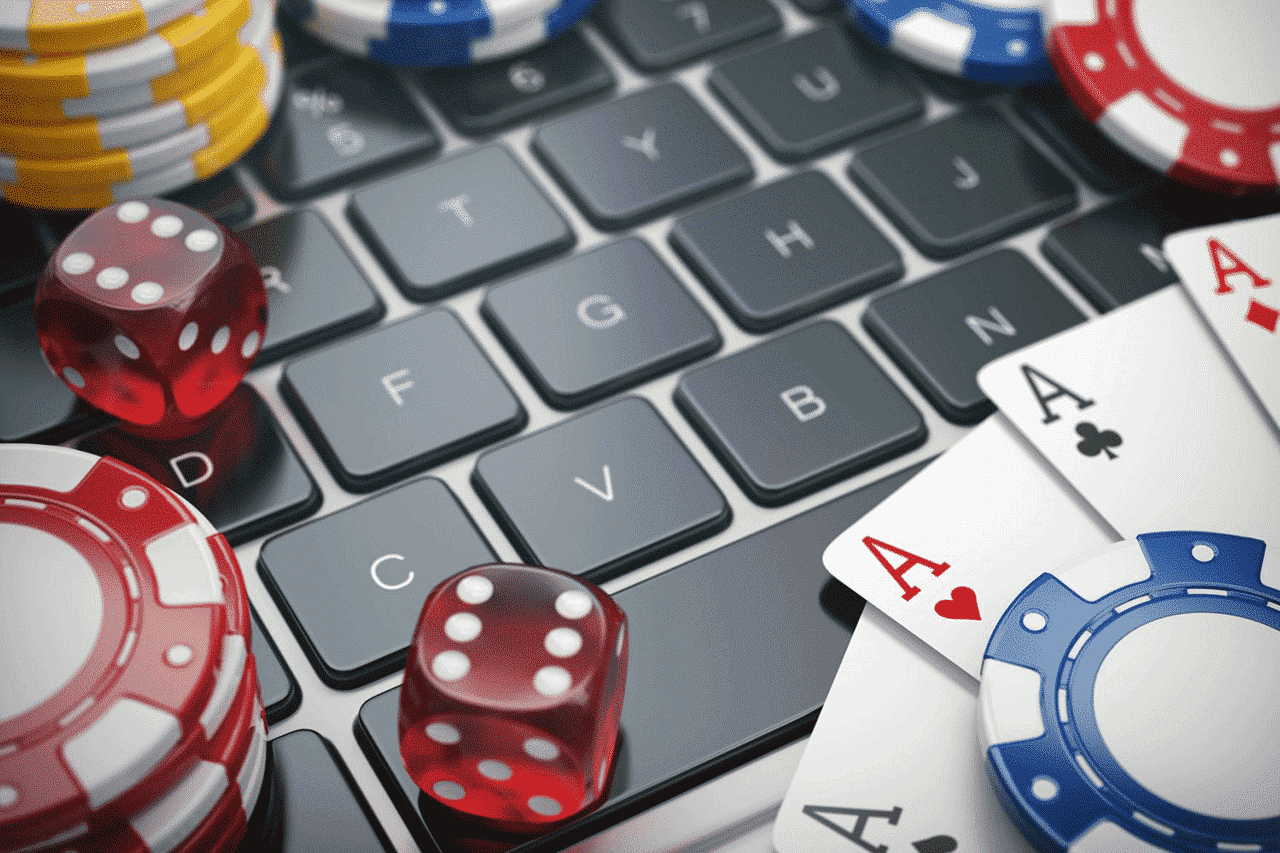 Gambling site lead generation is tough. PPC and affiliate marketing are very expensive. Competition for organic rankings is intense.
Under those conditions, you need to focus on conversion: getting as many visitors to register as possible; and turning registrations into active players.
It's frequently said that 97% of first-time visitors to a website don't convert.
And with Costs Per Click in the gambling and online casino space ranging between £25 and £60, you can end up spending a lot of money for very little return, very quickly.
That's why you need to use every tool at your disposal to engage visitors on-site.
And POP-UPS are great at creating that engagement for gambling site lead generation.
In this blog, we will look at a whole host of use cases and examples of how pop-ups can be employed for lead generation in online gambling.
We've split them up into four sections. Just click on one of the headings below to jump ahead or else read on!
Many businesses like yours are already using MaxTraffic for gambling site lead generation. Find out more here!
1. Using Pop-Ups to Win New Visitors
Most gambling websites get a large proportion of their new visitors from AFFILIATE MARKETING. That is, by placing adverts on third-party websites that are likely to be visited by potential customers.
For a sector like gambling, search ads are extremely expensive and organic rankings are highly competitive. Plus, it's difficult to stand out in SERPs of either kind.
Affiliate ads are great for gambling site lead generation because you have a full range of visual, audio and interactive capabilities at your disposal to engage viewers.
And pop-ups give you the power to grab the attention in a way that display ads, static banners, etc do not.
When combined with a special offer (which we will come back to in the next section) that can be a lot higher.
You can use "lightbox" style pop-ups that overlay the main site:
You can use less-intrusive floating (or sticky) banners:
Better yet, (as you won't then be interrupting a visitor to the affiliate site's journey), exit-intent pop-ups:
Some gambling sites have even developed gamified pop-up ads that allow viewers to interact and play before clicking through.
Here's an example Coca-Cola used in Snapchat Stories that 240,000 unique users and 7.5 million views:
The possibilities are endless! 🤩
Of course, those ads won't be cheap. So you should also think about maximizing the exposure to your properties that any visitor to one receives.
💥 If you run two or more different gambling sites – for example, an online casino and a sports betting site – you can use pop-ups on each of them to cross-sell the other.
Increase urgency and Fear Of Missing Out by cross-promoting live odds for sporting events and live dealer games and tournaments taking place in your casinos.
Finally, if you use Web Push Notifications on your site you may be able to convince casual visitors to sign up even though they don't register as players.
The simple Web Push browser request asks less of users than a complete lead registration form:
Once a visitor has agreed to receive Web Push Notifications, you can send them regular updates and offers to draw them back – wherever they are on the internet.
MaxTraffic's pop-up services are ideal for startups: get it free for domains with under 5,000 monthly visitors!
2. Using Pop-Ups to Collect Visitor Details
Of course, getting a visitor onto your website is only the first step in converting them into a lead.
You still have to convince them to give their contact details to you.
And pop-ups of all sorts can be incredibly effective for this.
Pop-ups are fundamentally an INTERRUPTIVE tool. They aim to change the course of a user's on-site journey by presenting new information and alternative options while they are in the middle of doing something else.
That's why some people don't like pop-ups. The whole point of them is to be distracting.
Good pop-ups have to outweigh the negativity that distraction generates with a greater positive that makes a user pleased they saw it and happy to click on it.
There are many different things you can promote with pop-ups to get visitors to leave their details when they're on your gambling site.
👉 #1 Welcome Bonus
Welcome bonuses are probably the most common and most effective tactic for gambling site lead generation with pop-ups.
Free spins or free bets
Deposit matching or commission on deposits
Monthly deposit bonuses
Payment method bonuses
Competitions and prize draws
The best-performing ads will be tailored to the new visitor's behavior. Pop-ups can be:
Triggered by certain actions (for example, hovering a cursor over an advert, scrolling up to a certain point on a page etc)
Triggered to appear after a certain amount of time has been spent on a page
Tailored to the referrer source (ie designed to reflect what would be interesting to people who have arrived at the site from different affiliates – for example, you could base your ads on notions of luck for certain sources and skill for others)
Of course, you will need to set them up so that you DON'T keep showing the welcome bonus pop-up to registered players… 😉
👉 #2 Downloadable Content
This is another lead generation classic which many gambling websites have made good use of.
Some visitors to your site are not going to be looking to start playing right away. They may be researching online casinos before choosing or before deciding to start gambling altogether.
They may be looking for information on your website, and you can win their trust by servicing those information needs.
CONTENT MARKETING of this sort can be great for getting user details. A well-timed pop-up could offer any of the following in exchange for a visitor's email address:
Guides to online gambling in general or certain games in particular for beginners
Strategy guides to games for more advanced players
Form guides and inside tips for sports betting
Skins, avatars and other social bonus items unrelated to the games themselves
This has the advantage of being a little less direct than a straightforward sign-up request, but it allows you to begin building a marketing relationship with the new visitor over email.
👉 #3 Less Interruptive Pop-Ups
Not all pop-ups are as distracting as lightboxes.
We've already mentioned floating banners that stay on a user's screen but which don't disrupt the browsing experience.
You can also configure pop-up adverts that:
Slide-in or pop-up in an uncluttered corner of the browser window
Take up only a small percentage of the screen
Do not stop users from continuing to interact with the main website
Disappear after a fixed time or when a certain action is taken if they are not clicked on.
It is also a good idea wherever you can to embed your lead capture form IN THE POP-UP ITSELF so that users who click on the offer are not diverted to a new web page, which could make it less likely that they will continue the journey they were on before you interrupted them!
If you need to collect several data fields, why not split them up over several pop-up windows and display a PROGRESS BAR?
Studies have shown that the desire for "completeness" is a motivating psychological factor and that they can drive form completion. If that works for anyone, it should work for fans of online gambling!
👉 # Incomplete Registration Pop-Ups
Following on from the multi-step form idea mentioned above, you can use pop-ups to remind people who began your registration process to finish it.
This is the same sort of approach as is widely used in eCommerce for tackling Cart Abandonment.
There are all sorts of incentives you can use to promote completion:
A special bonus (of the sort we looked at above under Welcome Bonuses) for finishing the process
A countdown warning that the details or some other bonus will be lost if the process is not finished within a certain time frame
👉#5 Free Social Games
It's not always necessary to get a visitor to fill in a lead form to keep in contact with and keep nurturing them.
Getting them to follow you on social media opens up all kinds of marketing possibilities.
Free games can be a great "soft introduction" for new players who may not be looking to begin online gambling yet.
3. Using Pop-Ups to Engage New Players
Now that you've got a registered player, you can really begin to personalize what you offer them so as to provide the best possible experience.
Remember, gambling site lead generation doesn't end with getting a registration. You need to keep that new player engaged!
As well as emailing with offers and updates when they're not on-site, you should be using what you know about that user to provide custom offers and personalized recommendations via pop-up notification when they are.
Pop-ups can be used to drive engagement from logged-in players with:
Triggered offers – for example, extra bonuses that pop up when somebody has just won a game
Adverts for new games. Research has shown that female players are very responsive to promotions featuring popular TV characters as well as traditionally "feminine" branding
Bonuses for referring a friend
Exclusive offers tailored to their interests and playing habits – such as tournament invitations
Personalization is key. It has been shown over and over again to improve conversion rates:
Many gambling sites take personalization a step further, offering highly sophisticated loyalty schemes and real-time marketing based on constantly streaming CRM data.
4. Gambling Site Lead Generation with Pop-Ups: Bonus Tips
Before we wrap up this blog, here are a few more bonus tips 😉 to help you make the most of pop-ups on your gambling site.
👉 #1 Don't Distract Players Who Are Concentrating!
Somebody who is deep into a game will not thank you for serving them a pop-up that greys out their screen in the middle of the action!
Think carefully about your players' likely frame of mind at any point where you are considering deploying pop-ups.
👉#2 Be Aware of Local Jurisdictional Rules
Online gambling is subject to very different rules in different countries.
Always check what local restrictions there are on advertising gambling services before planning or implementing any kind of marketing strategy.
👉 #3 Use Pop-Ups for Customer Service
A MASSIVE trust factor for players is how gambling sites deal with complaints, problems and payment issues.
Along with chatbots and live chat operators, pop-ups can play a key role in providing the good customer service that will get your site five-star reviews.
👉 #4 Helping Support Problem Gamblers
Responsible operators know that problem gamblers need help to manage their behavior. Pop-ups can be used to help curb impulsive actions and to remind players about how their winnings and losses are stacking up or even lock problem players out.
Bankroll management, self-limitation, and self-exclusion services can all be provided at strategic moments to help problem gamblers avoid making their situations worse.
Thanks for reading this blog! We hope it's given you some great ideas for gambling site lead generation using pop-ups.