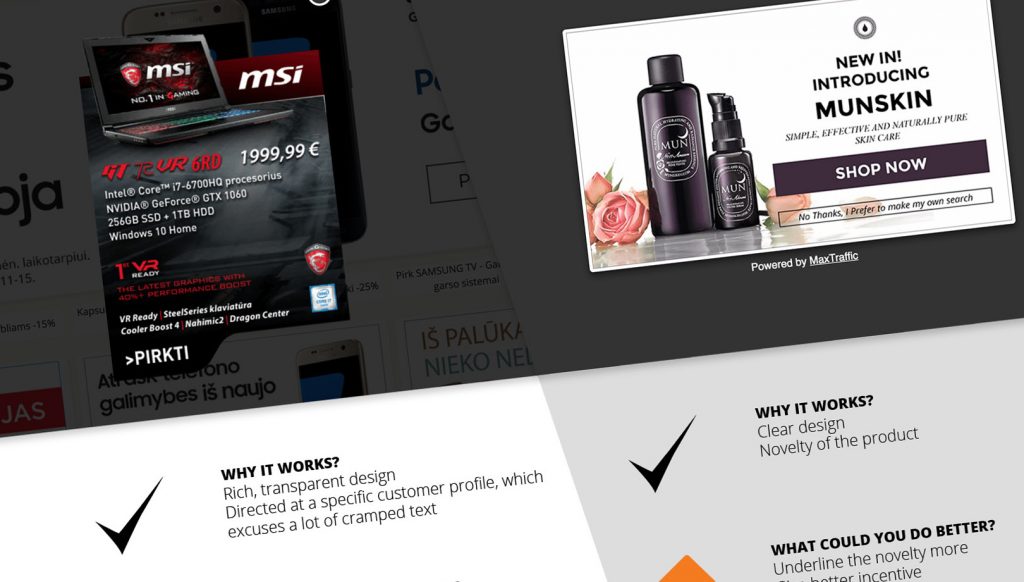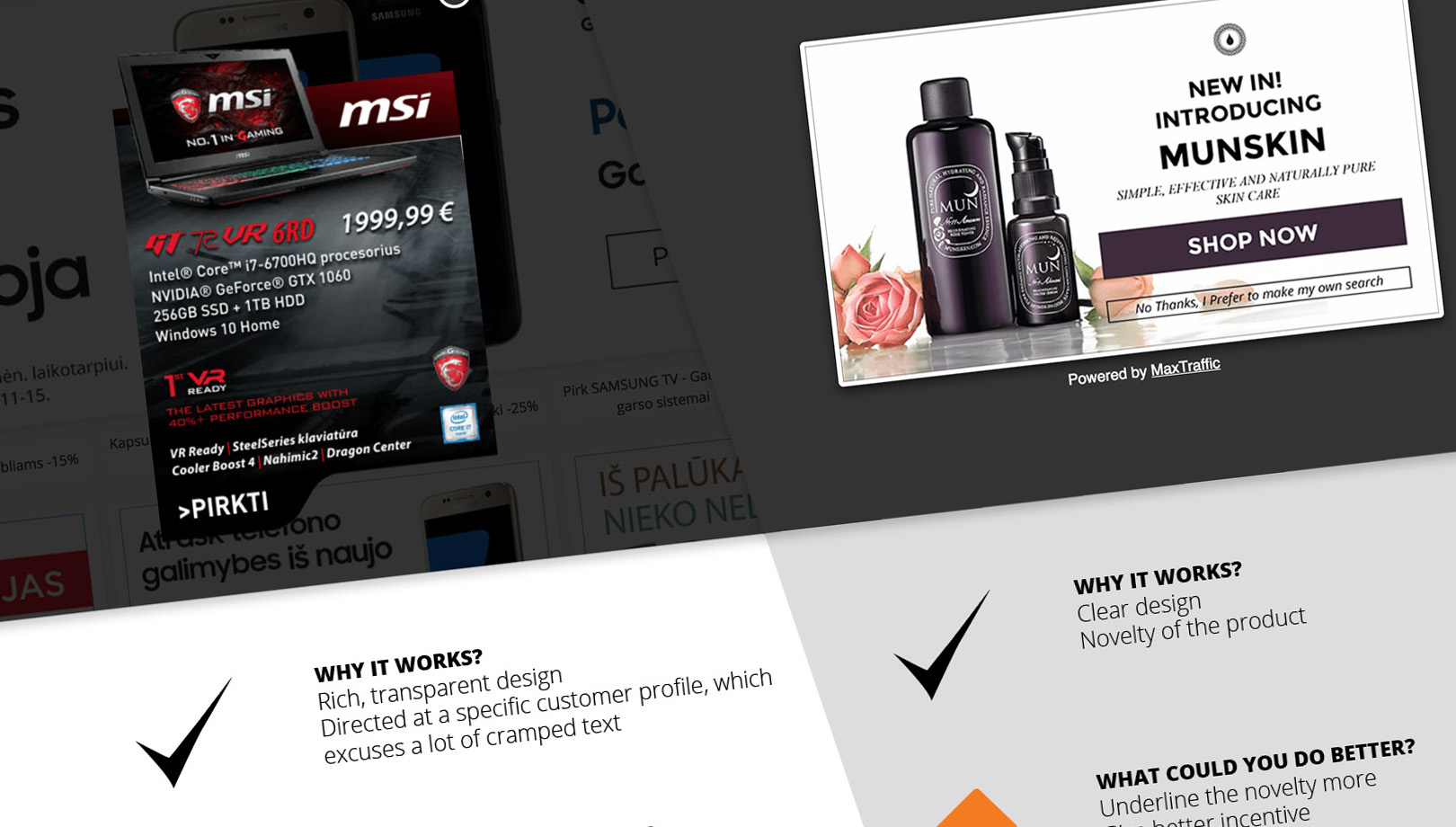 Now it's time to learn how to make exit-intent popup into leads, or whatever you have set as a target.
In the previous posts we covered how Design is The King and how to Focus on the message.
Buckle up cause the Third Rule is here and it will blow the Bouncers back to the site.
3rd rule: Keep Target in Sight
Obviously not only what you're showing matters, but also to whom you are showing.
Knowing your customers is one of the basic rules of marketing, and applies also to exit-intent solution.
If you want to achieve truly impressive results, you have to reach the right customers at the right moment, and you need to know what you want from them in order to tackle that challenge correctly.
Think about the problem.
Have abnormally big bounce rate? – Try generic message on your landing page.
Visitors leaving mid-registration? – Remind them why they started the process in the first place.
Clients abandoning their shopping carts? – Offer small discount.
Knowing your customers means also knowing their behavior on the website.
Try showing related products to the ones your visitor already saw and be aware of any special occasions coming up, which may be the reason for their visit.
Depending on how they act, you have to react accordingly.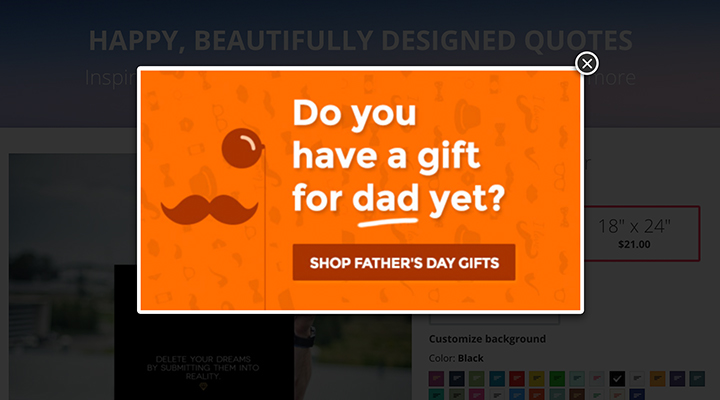 Why it works?
What could you do better?

Simple, eye-catching design
Use of the occasion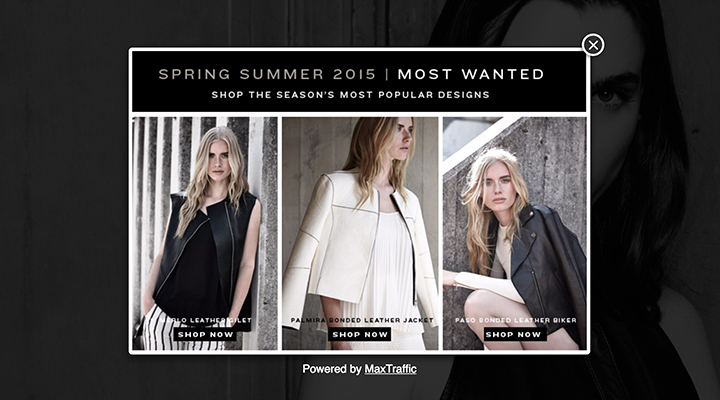 Why it works?
What could you do better?

Matching design to website
Content related to customer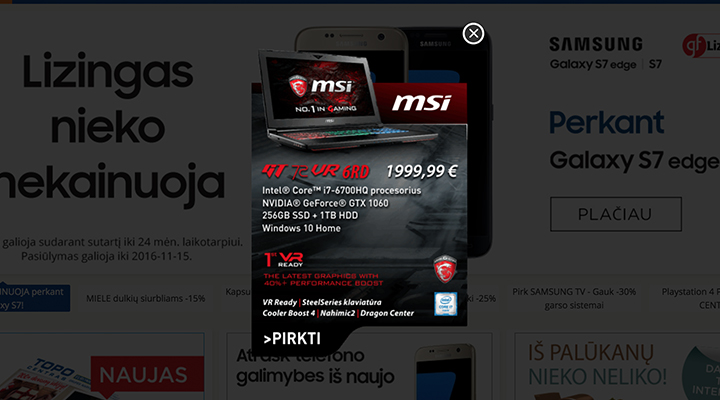 Why it works?
What could you do better?

Rich, transparent design
Directed at a specific customer profile, which excuses a lot of cramped text

Incentivise offer with a special price, novelty or free delivery
Make the CTA button stand out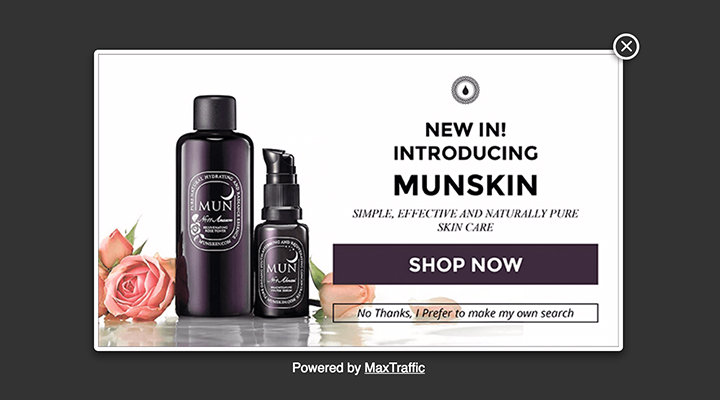 Why it works?
What could you do better?

Clear design
Novelty of the product

Underline the novelty more
Give better incentive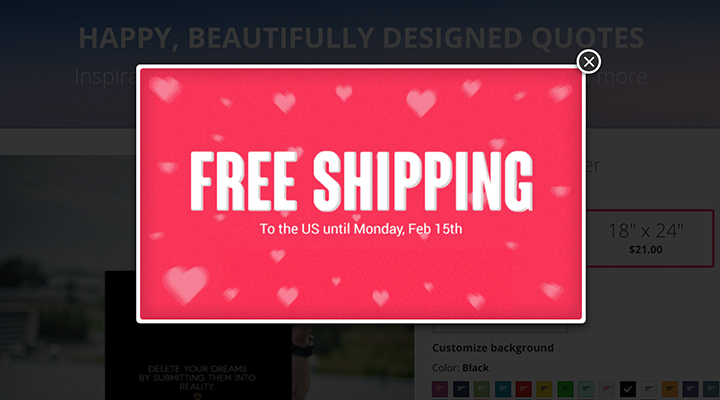 Why it works?
What could you do better?

Simple yet informative
Urgency of the offer

Include CTA button, customer is not informed how to proceed
Exit-Intent Targeting options
MaxTraffic offers a range of targeting options for your specific needs.
Whether you want to target the user or specific content, website behavior or source of traffic. You will be able to reach the right customer at the right time. During your free trial you are able to check the effectiveness of our solutions and with A/B testing cover all the bases, so no customer gets left behind.
Do you know how to make exit-intent popup?
This was probably one of the most important rules.
By knowing who your customers are and how they act you can target them as they stand. Moreover, with MaxTraffic exit-intent popup it's easier than ever before.
We hope that this knowledge on how to make exit-intent popup will help you to get the leads from bouncing.
To make sure that's true, here is a quick re-cap of the post sequence:
Part-1: How to Design Exit-Intent Popup That Works – Design is The King

Part-2: How to Craft Exit-Intent Popup That Works – Focus on the Message

Part-4: How to Create Exit-Intent Popup That Works – Call to Action
You can also save your time and get all this info in our free eBook – 20 Exit-Examples and 4 Rules to Make Them Work.