Today we are launching Promo bar. It's a new ad type that brings you another way of engaging visitors.
Visually it is a bar that appears on top or bottom of your website. Promo bar looks awesome on all devices your visitors use. It's targeting features are identical to our exit pop-ups.
Promo bar is less intrusive comparing to overlays. It enables you to promote a special deal, invite your visitors to join your newsletter or just notify them with a short message.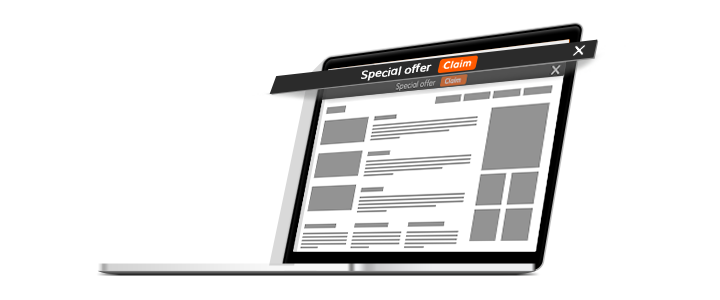 You can use Promo bars with your existing MaxTraffic account right now, no additional code implementation are needed. And best of all – they are included in your subscription plan at no additional cost!