We have just launched integration with Mailchimp and Mailigen email marketing services, allowing you to add new subscribers directly to your email lists. Growing your subscription list has never been easier!
According to the experience of our clients, the conversion rate for subscriptions is twice as high when the form is placed inside an Exit Intent popups.
How to link MaxTraffic with your Mailchimp or Mailigen account
1. You will need to get your API key from either of these services.
2. Go to your settings on our platform. Hover over the row to see the "Edit" button.


3. Paste your API key in the appropriate field and save.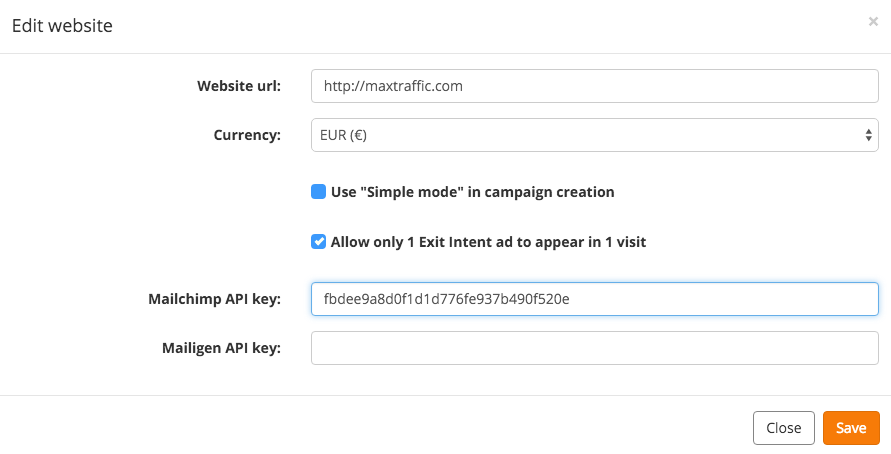 Now, whenever you create a new subscribe ad, you will be able to chose a list where the new subscribers should be added.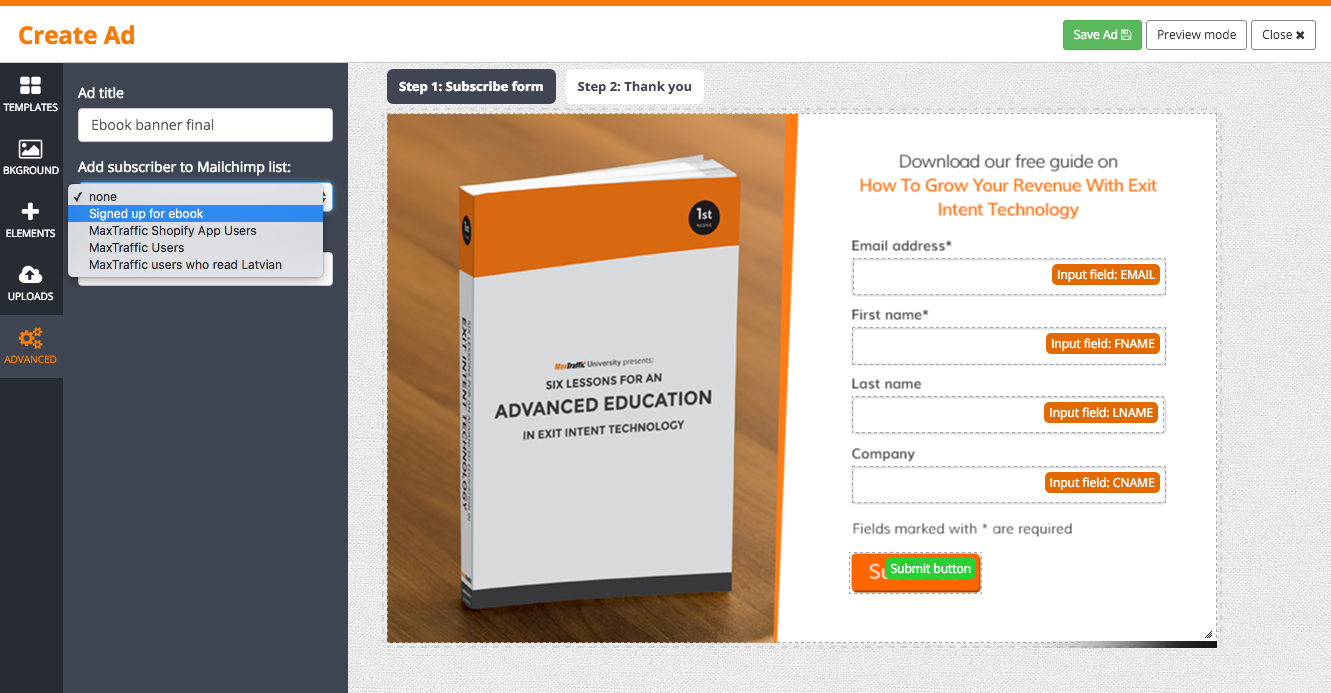 Changes to editor
With recent changes to our ad editor, creating new subscribe campaigns (or any other campaigns for that matter) is a blast.
The improved editor enables you to easily create simple forms with several input fields, checkbox and submit button. All elements can be beautifully arranged using our Drag & Drop and Snap-to-Grid tools.
Other Recent Updates:
– Change font size and family in input boxes and buttons
– Added checkbox
– Added snap-to-grid feature both when you move and resize elements
– Copy elements to the second step of subscribe banner
– Added Facebook Like widget to editor