Web Push notifications
Test period is over, we have launched Web Push notifications for all our clients together with several updates:
– Added date filter
– Added detailed stats for each sent notification: Impressions, Clicks, CTR
– Added overall stats: total impressions, total clicks and average CTR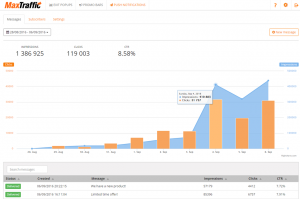 – Improved Preview of Push notification
– Added option to change image or choose any of previously uploaded images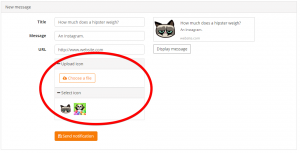 More info: Web Push notifications
Transparent Exit Popups
We have added option to use banners with transparent backgrounds – with this feature you can create very attractive banners and test out if they get higher conversion rates! You can check out some examples below: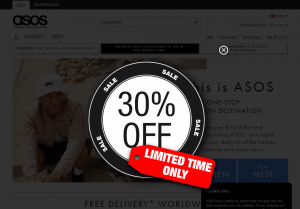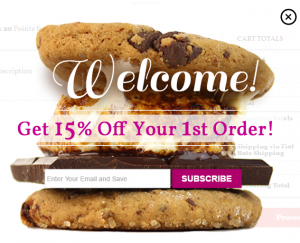 More info: How to add a transparent banner?
Advanced Scheduling
For Exit Popups we added ability to use Advanced Scheduling. It is hidden under "Advanced options" (link in bottom, right corner) – now you can show campaigns only in specific days (weekdays or weekends, for example) or specific times – for example 9AM to 5pm.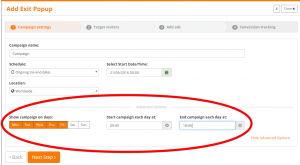 Other improvements
– Ad Editor: ability to add Underlines for texts
– Ad Editor: changed sort order for uploaded images, newest images are shown first
– Promo Bars: Added feature to receive email notification about each new lead
– Several bug fixes