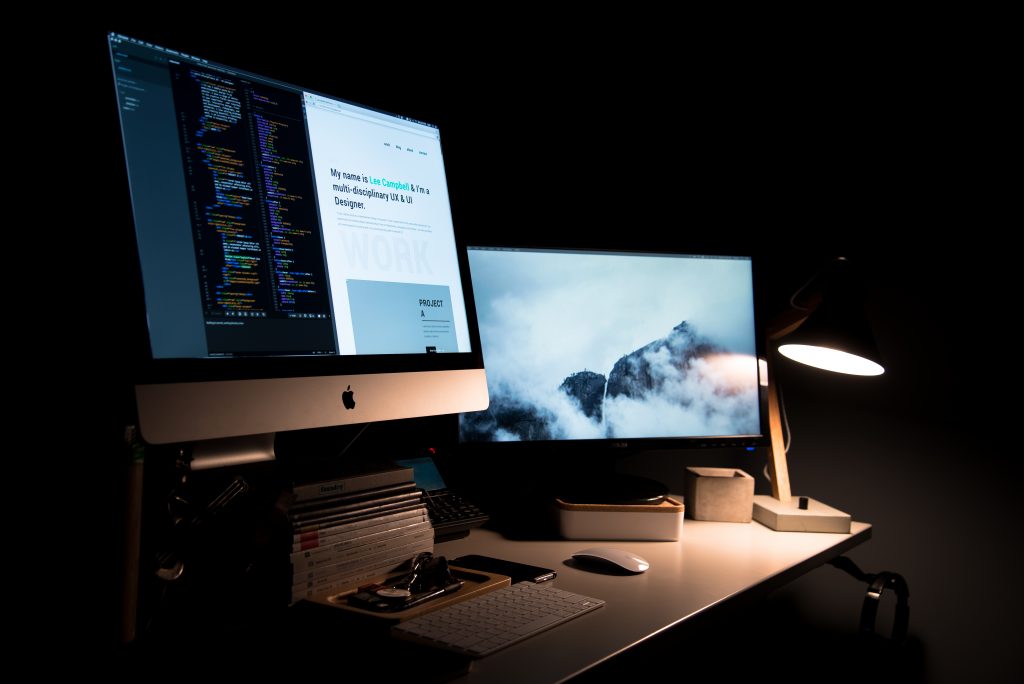 In the world of internet business, building customer trust is more important than ever before. So, how can you build customer trust is one of the most important questions to answer. Especially early on.
With so many different businesses in the market, there are numerous options not only in goods or services offered but also where to get them from.
What helps the prospect decide whether he should shop at a certain store or not?
It's credibility and trust of that particular store.
You want to be as transparent as possible when building relationships with your clients or maintaining existing relationships with customers as it helps your business to be recognized as trustworthy.
There are a couple of things every online business can do in order to figure out how to build trust with customers.
1) Mind the design
First impressions matter, and apparently they have a lasting impact on overall opinion of your service or product presented on your homepage. According to various researches, your clients are evaluating your website in a matter of seconds, which means your website has little time to achieve big results.
In order to gain instant trust of your visitors and sell more, you need to invest more time when working with your marketing and design teams creating user friendly layout for the website. Take your time choosing color schemes, images, fonts and logical flow of the information presented.
If you manage to catch your visitors' attention with attractive design, it is likely they will overlook the minor faults within your site.
Where to start?
Less is more in this case. Be mindful when choosing what to put on your website. Do not overwhelm your visitor with variety of colors and images. Keep your target audience and overall brand image in mind.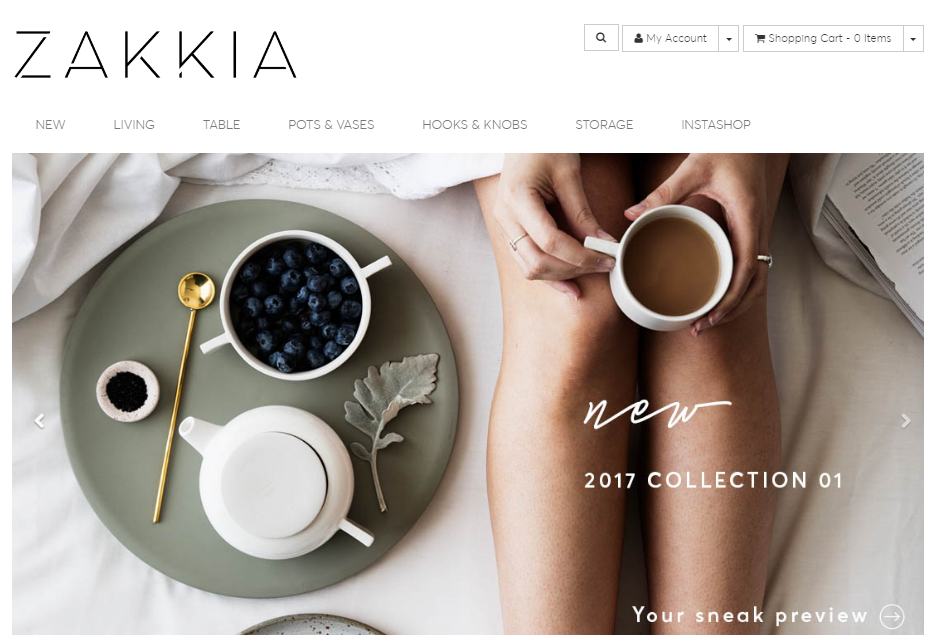 Handmade homeware store Zakkia claims to be inspired by Swedish design and beauty of raw materials and finishes. Therefore, minimal design and nature oriented images create a neat overall look to the website that builds immediate trust.
2) Assure safety
Nowadays safety is more important than convenience. You might have great quality products or services to offer, user-friendly website to shop at, but if you cannot provide secure payment connection you are likely to face some difficulties.
Window shoppers take a close look at SSL certificates and third party logos as indicators whether or not store deserves to be trusted. Your prospect will not take risks if he has doubts about the security of the payment gateways you are using to process their credit cards.

That is why make sure you set up a trusted online payment system that is widely recognized by your customers. If you are selling internationally use well-known worldwide services like PayPal. If you are selling locally, use services that are considered safe in your area.
3) Collect reviews
Gathering customer reviews is yet another way that can help you build a trustworthy image of your brand. When it comes to window shopping, reviews of your product left by your previous customers matter.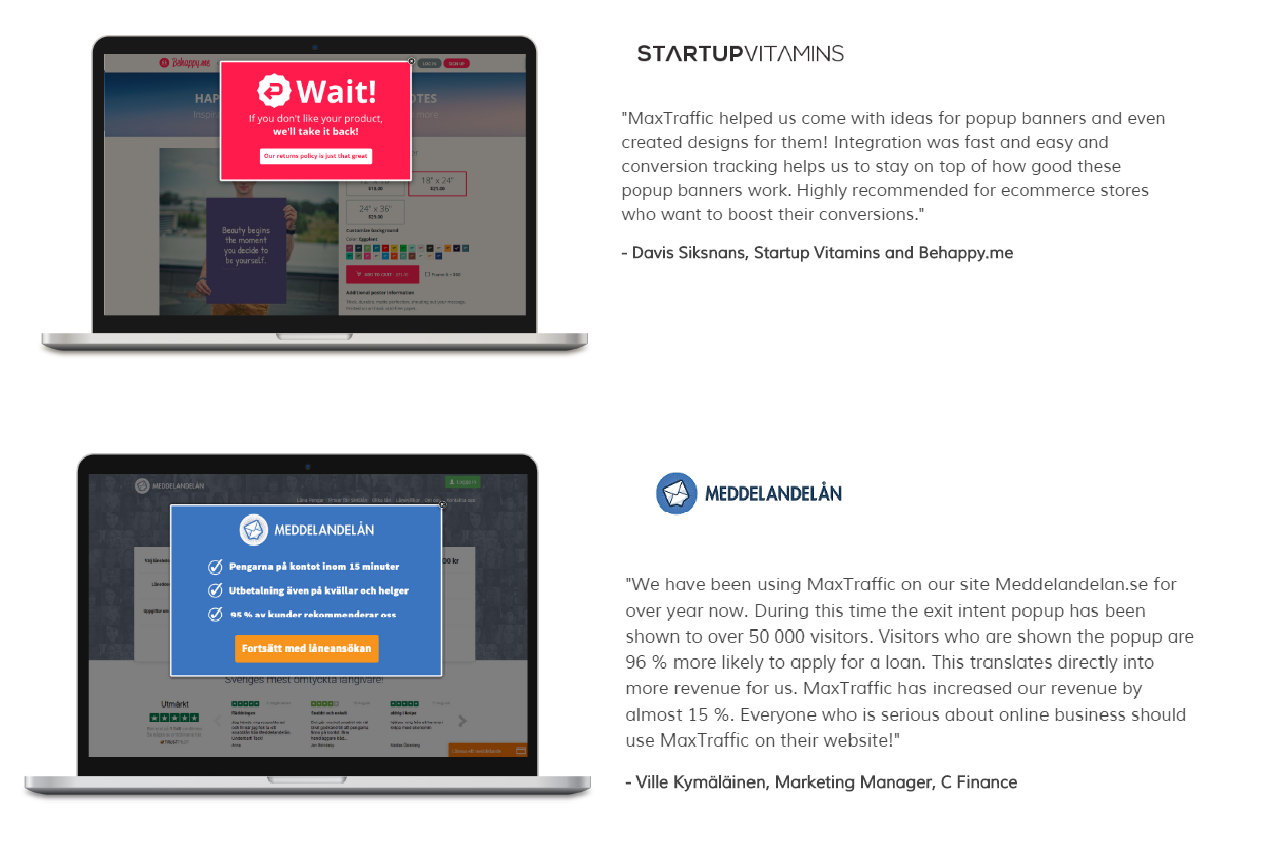 Prospects are likely to look for reviews of your company or products to learn whether or not it is worth buying from you. The more people leave positive reviews, the more chances you have to convert your prospects into paying customers.
4) Create a blog
Setting up a blog for your business is a great way to connect with your customers. Moreover, it helps to prove your credibility as a company.
Be mindful when choosing what to write about. Blog content should be relevant to the field of business you are in, as well as to products or services you offer. Do not forget to share your content with prospects and encourage them to start a conversation. Your business blog is a direct communication channel that allows you to gradually gain the trust of your prospects.
5) Be transparent
Even though window shopping is not a new phenomenon anymore, customers still have questions they need answers to. The chances are that your prospects are curious not only about shipping rates and product warranties, but also about available payment methods and security of their personal information. If this information is not accessible on your website it can prolong the conversion time, or even result in a lost opportunity.
Customers may also want to assure that you are capable of fulfilling every aspect of their needs. A good footer description, like this one, can tell users what to expect from your brand, regardless of what page they visit.

Depending on what products or services you offer, consider including the following information in your website.
About – What you do? What's your business philosophy? What's your story?
Contact – Where are you physically located? How to get in touch with you?
Security & Privacy Policy – How do you handle personal information of your customers?
Return & Refund Policy – Is it possible to return the goods and get a refund?
Shipping Policy – Do you ship internationally? What are the shipping rates?
FAQ – Anything else your online shoppers would want to know or ask.
---
Even though it takes time to build customer trust, in a long term it pays off.
Moreover, by maintaining a credibility of your company, you have bigger chances to increase customer retention, not even speaking of a word-of-mouth phenomenon that can bring you new possibilities to sell more.
So, to sum-up, this is how you can build customer trust:
[toc]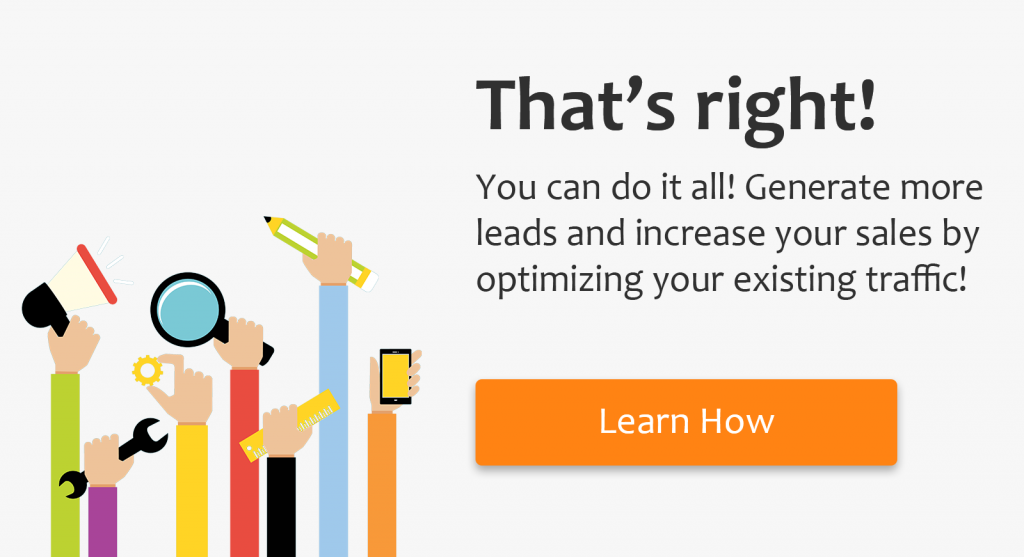 (This blogpost has been updated and reposted. Find original one here)