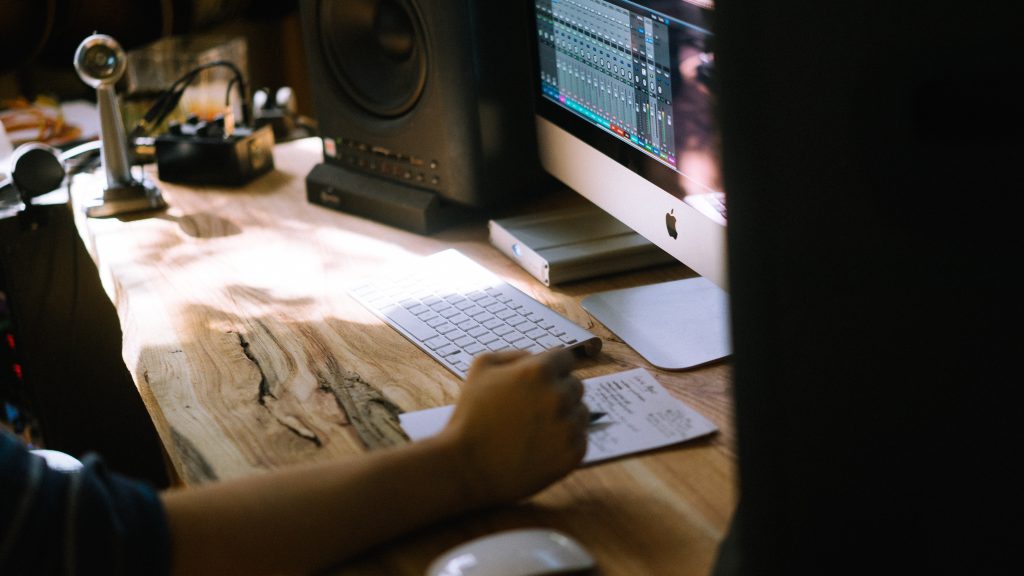 B2B marketing often gets a bad rap. And let's face it, selling a business product or service has a certain set of limitations that, say, someone selling a pair of sneakers, may not have. But, just because B2B products tend to be less exciting, doesn't mean your marketing should be. In fact, there are many effective tactics and strategies B2B marketers can adopt from their B2C counterparts.
Ready to learn more? Keep reading!
Lesson #1: Develop a Customer-Centric Marketing Strategy
A customer-centric organization puts the customer at the center of every business decision – from marketing campaigns to product development. Rather than focusing on a general audience, customer-centric marketing places the focus on the customer as an individual.
Although many businesses think they provide great customer service—the reality is, they don't. Customer centricity is about more than just "making the customer happy." A customer-centric marketer understands the customer's needs, and shapes all business initiatives around them.
B2B marketers tend to fall short in this regard. In fact, only 23% of B2B marketers say they have a customer-centric structure. This happens for one of two reasons: B2B marketers view the seller-buyer relationship as less personal than their B2C counterparts or B2B marketers believe their buyers' needs are less varied than B2Cs customers' needs.
B2C consumers may seem more diverse on the surface, but B2B customers are just as unique, and they often seek a more personalized, engaging buying process. Here are three ways B2B marketers can develop a more customer-centric approach to their marketing and overall business initiatives:
1. Diversify your buyer personas
For those who aren't familiar, a buyer persona is a profile of a company's best buyer or customer. Companies build these profiles based on existing customer data – including details like age, job title, and industry – to paint a picture of their ideal customers and thus inform their marketing strategy.Here's the problem: B2B marketers tend to think of buyer personas as a picture of the "average" buyer. A customer-centric approach argues that there is no "average" buyer – and that every customer is unique.
If you're working with only a handful of buyer personas, consider adding more to the mix so you can better personalize your marketing efforts. Here's an example of a more robust buyer persona: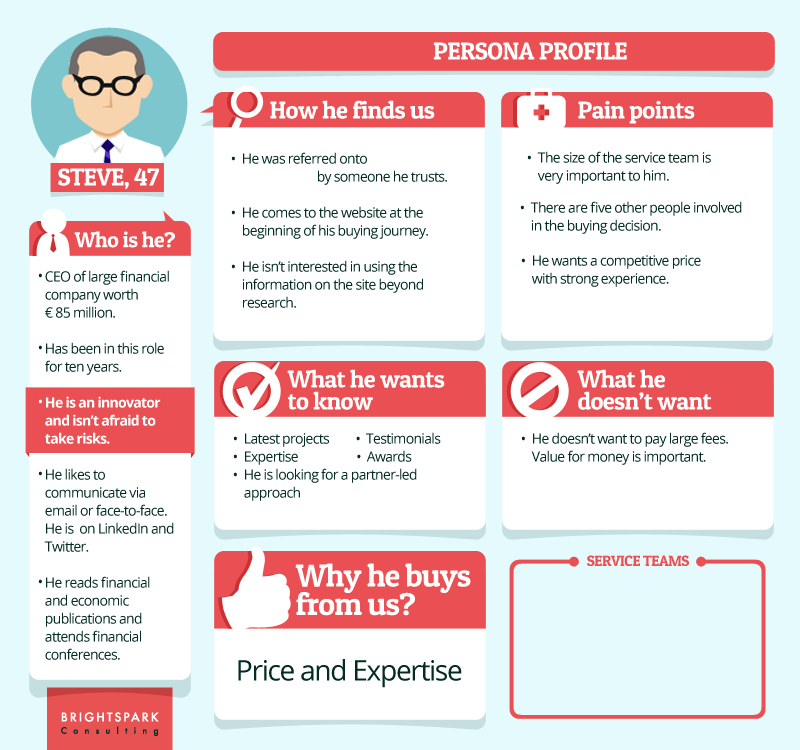 Source: Brightspark
2. Give your customers a voice
 Your customers are people and, as such, they want to know that their voice is being heard. While most B2C organizations have programs dedicated to customer advocacy and feedback, B2B businesses have been slower to catch on. If you work in the B2B space, your customers can—and should—be a crucial component of your overall business strategy. Not sure where to start? Try these three ideas:
→ Involve your customers in the product development process: When it comes time to update products or develop new ones, your customers' desires should drive decision-making. What features do your buyers respond best to? What do they want to see more of? Make customer feedback a mandatory step in your product development road map.
→ Start a customer advocacy program: Work with your customer success team to develop a strategy to manage customer advocacy. Include a reward or perks system for customers who speak highly of your brand. Engage with customer advocates online through social media and product review sites. Or, even develop an online hub, where your happy customers can connect, access exclusive content, and provide feedback.
→ Analyze your sales process: A win/loss analysis is the process of studying specific sales deals in order to gain insight into your company's sales process. This process involves interviewing old prospects and customers to gauge how well your sales team met their needs. Companies who conduct this type of analysis have better retention rates, more reps attaining quota, and better lead conversion. Here's an example of one win/loss analysis workflow: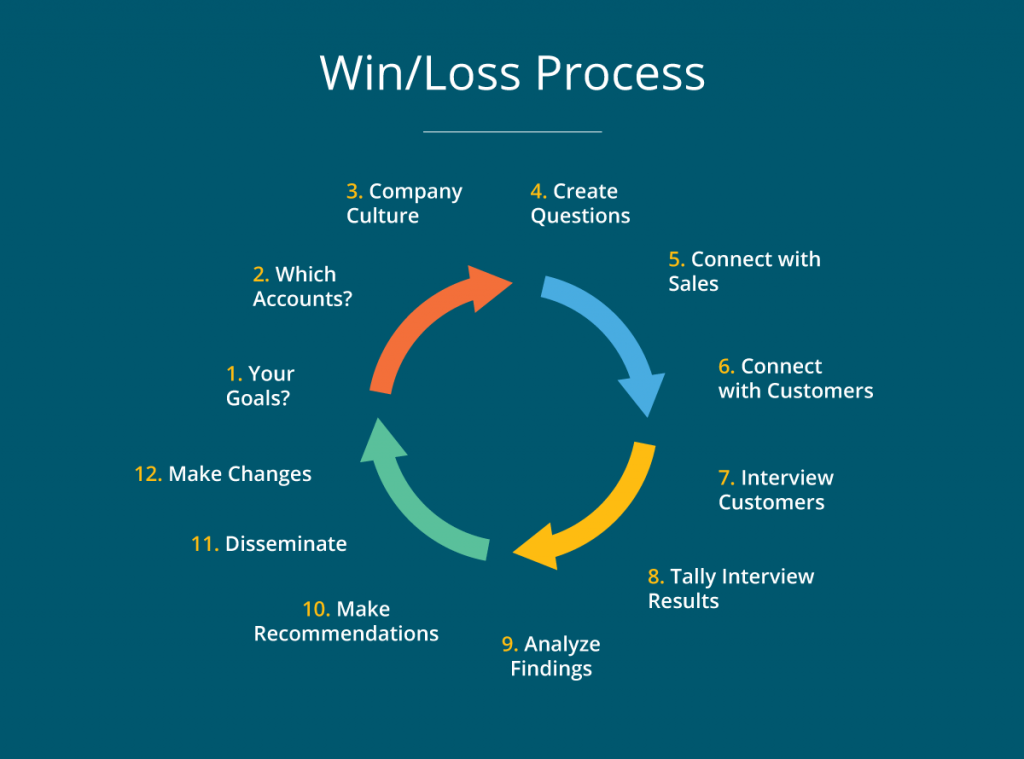 Source: The Why, What & How of Win/Loss Analysis
3. Establish a loyalty program
A marketer's job isn't complete once someone makes a purchase. Similar to a customer advocacy program, a loyalty program can go a long way towards making your customers feel appreciated. Consider these statistics:
→ Acquiring a new customer is anywhere from 5 to 25 times more expensive than retaining an existing one.
→ Increasing customer retention rates by 5% increases profits by 25% to 90%
These numbers alone stress the importance of customer retention. If you're not sure how to improve your retention rates, we suggest taking a page from the B2C marketing handbook—create a customer loyalty program!
Work with your customer service department to offer special discounts, content, and perks to existing customers. This will keep customers happy, make them feel appreciated, and even lead to bigger purchases. In fact, A 2016 study found that customers who are members of loyalty programs, generate between 12 and 18 percent more revenue than non-members.
Lesson #2: Leverage the Power of Brand Storytelling
B2C companies have mastered the art of brand storytelling—an area where most B2B businesses fall short. Why?
The answer is a familiar one. B2B businesses view their offer as less personal, less unique, and less interesting than their B2C counterparts. Once again, this mindset is misguided. In fact, 50% of B2B buyers are more likely to buy if they connect emotionally with the brand.
Brand storytelling taps into emotions and portrays your company as a collection of human beings rather than a business. Here are some ways to leverage B2B brand storytelling:
1. Explain your brand's evolution
Every brand started with a single idea. What was yours? How far have you come, and where are you going? Answer these questions with creative, inspirational content. Give your customers a reason to believe in your brand, not just your products.
2. Share customer success stories
Statistics may prove that your products are great, but they're not going to elicit an emotional response. Give tangible examples of how your work has impacted the businesses that buy from you. Show, don't tell. Here are a few ideas to get you started:
→ Video interviews with customers to promote using social media
→ Written interviews with customers for blog posts or case studies
→ Promote user-generated content like pictures of people using your products or online reviews from happy customers
→ Weave in testimonials throughout your business's website
3. Showcase your company's culture
Showing off the company culture is a common recruiting tactic, but it can also be a valuable marketing tool. Create content that presents your company as a three-dimensional workplace, full of real people rather than job titles. From high-level executives to new hires, your employees make your company what it is.Check out the image from Intel below. It highlights a Facebook post promoting a blog post all about Intel employees. This shows that the company truly values the people who work for them. And—bonus points for the fun and engaging images!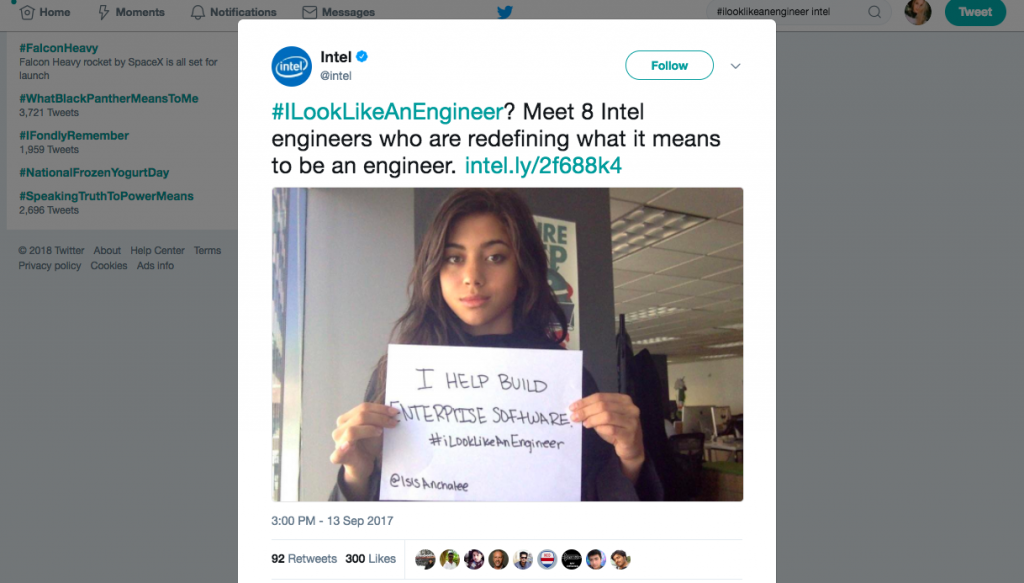 Source: Intel
Lesson #3: Focus on Social Engagement
Look through the social media feed of any well-known B2C business, and you'll notice something right away– they speak directly to their followers. Whether it's a restaurant chain responding to a customer complaint, or a clothing company answering a question about shipping, the best B2C brands use social media as a 24/7 connective thread to their audience.
B2B marketers tend to take a more detached approach to social media. They schedule posts and check back in later to see the results. They might respond to any questions they receive, but the main focus falls on content distribution and lead generation. But, here are some important statistics that prove social engagement is just as important in the B2B world:
→ 94% of B2B buyers conduct online research before making a purchase.
→ 55% of B2B buyers search for product/vendor information on social media.
When a potential buyer checks out your business on social media, what do you want them to see? A standard feed of pre-scheduled posts, with little engagement? Or a brand that speaks directly to its followers? The answer's easy!
Check out the image below. These are all of the Twitter accounts Microsoft uses to manage the different aspect of their brands.  By creating multiple accounts, Microsoft has made sure they never miss a single tweet from customers.
Source: Twitter search
Final observations
As you can see, B2B marketers don't have to recycle the same old tactics over and over. Just because B2Cs market to an entirely different audience, doesn't mean you can't adopt their strategies. With some small tweaks, B2C marketers' principle techniques translate to the B2B world – and they may be just what your marketing team needs.
So don't let B2C marketers have all the fun! Follow their lead and make your marketing strategy more engaging, exciting, and personal. Trust us– your buyers will thank you for it.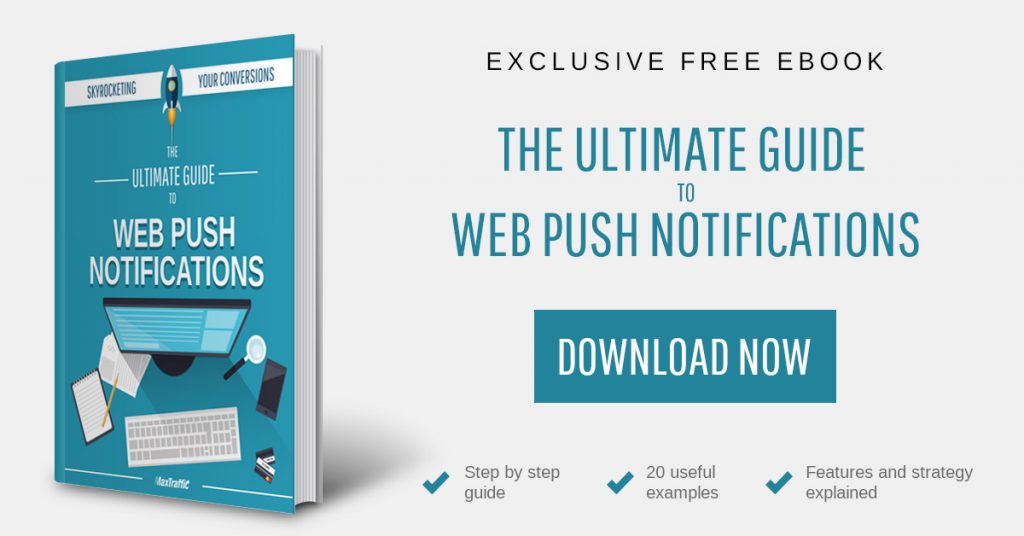 About the author
Sam Holzman writes for the ZoomInfo B2B sales and marketing blog. ZoomInfo is a leading B2B contact database that helps organizations accelerate growth and profitability. Outside of his career at ZoomInfo, Sam also has experience writing for a sports broadcast company and still writes about sports in his spare time.