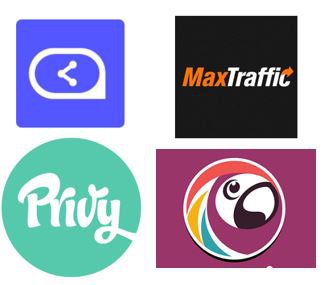 It can be tough choosing the best pop-up software for your website.
With mature technology like pop-ups, you have to dig into the detail to discover the best fit for your needs.
And so that's exactly what we've done.
In this blog, we're going to compare four of the best pop-up software providers that we have come across.
But first, why bother with pop-ups?
The answer is simple: they WORK.
Check out these stats: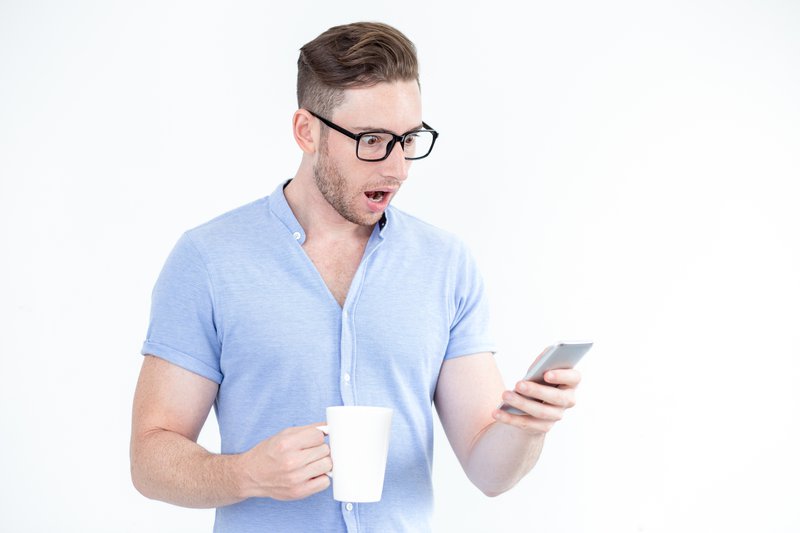 And exit intent pop-ups have repeatedly been shown to increase conversions from outgoing visitors.
No doubt you'll have heard of some staggering claims with extreme numbers.
An uplift in conversions of between 5% and 10% is far more usual. But that is still a pretty decisive improvement, right?
Of course, the results you get depend on HOW you implement your pop-ups. We've covered best practices for various pop-up use cases previously on this blog.
For example, here we look at using pop-ups for lead generation.
Success with pop-ups depends crucially on your marketing strategy, your reading of your audience and the ad content itself.
But you should also select the best pop-up software provider for your needs, and in this blog, we're going to compare four of them.
We're going to look at Sleeknote, MaxTraffic, Privy, and Poptin.
What we found is that there is little to choose between these products in terms of core functionality.
Nobody has a game-changing advantage in terms of functions that the others can't match.
That means that the battle will be fought out over the details of what's included and excluded from the various packages on offer.
We're going to present the four contenders in turn now, but if you want to jump ahead to the comparison, click on the link below:
1. Introducing the Contenders
Sleeknote is a Danish company that positions itself as catering to medium to large eCommerce and SaaS businesses.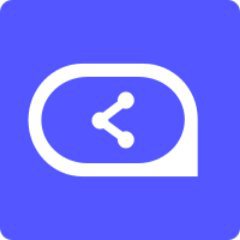 Sleeknote provides a wide range of different pop-up types (which they call "Sleekboxes"), along with comprehensive trigger options, reporting, and integrations.
They've been in the game since 2013 and are well-reviewed online – although, for a company that has been around for seven years, there are surprisingly few reviews out there.
Nevertheless, Sleeknote set a high standard with their offering that the other players need to match or better.
They also have some very high-profile clients. Their home page mentions Carhartt, Domino's Pizza, Campaign Monitor and a whole host of businesses from their native Scandinavia.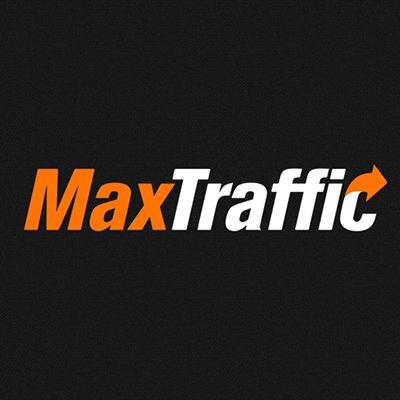 MaxTraffic is next. And we need to say that that's us.
We believe that we're the best of the four best pop-up software providers that we're going to show you.
But you shouldn't make a decision on a supplier without proof. So we're going to be as impartial as we can in presenting this comparison – not that it's always easy 😁.
MaxTraffic is from Latvia but also has offices in London in the UK. Formed in 2011, it's the joint longest-established of the pop-up providers on our list.
With more than 3,000 users worldwide of their services (which include Web Push Notifications as well as pop-ups), MaxTraffic is a serious player in this market.
MaxTraffic's clients include Mitsubishi Motors, Jysk and Madara Skincare.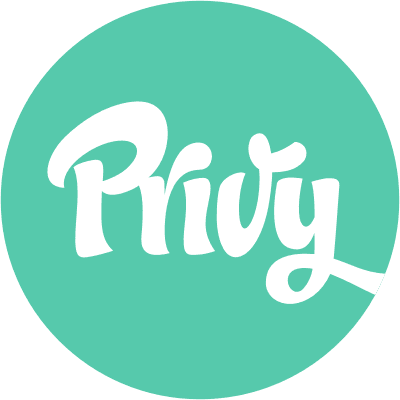 Our third provider is Privy, from Boston in the USA.
Privy's pop-up offering is part of a wider marketing automation suite of services, that includes SMS messaging and email. But these are paid for separately, so we won't be looking at them in the context of this blog.
Like MaxTraffic, Privy has been around since 2011 and they have fairly good reviews online for their services.
Privy's clients are heavily focused on the US, with names including HBO Shop, Leesa and The Ellen DeGeneres Show.

Last but by no means least in our comparison of best pop-up software providers, is Poptin. These guys are from Israel and have only been around since 2017, making them much younger than the other contenders.
Nevertheless, they have an extensive list of features for their pop-ups service and some interesting differences from the other providers, as we shall see.
Like Sleeknote, they have decided to call their pop-up ads by a made-up name: they call them "Poptins".
Cute? Perhaps. But not as cute as their animated parrot mascot. Poptin would be the undisputed champion if that was what we were testing 😉.
Their clients include Kia, the Israel Cancer Federation, and Office Depot.
2. Comparing the Best Pop-up Software Providers
👉 Functionality and User Interface
As we said earlier, there is no obvious standout when it comes to functionality:
They all offer unlimited campaigns
All four support A/B testing
Each provides various sophisticated trigger options – including exit intent, click trigger, page views, time on page
Targeting options are similarly comprehensive, taking in geotargeting, page-level targeting, device responsiveness (including mobile exit intent pop-ups)
In terms of the user interface, all four providers allow you to build your own pop-ups using a drag-and-drop block-based editor.
Sleeknote, MaxTraffic, and Poptin all make templates for various types of pop-up available to save you time and provide inspiration. Privy doesn't appear to provide any templates, so you'll need to build your ads from scratch.
Here's what MaxTraffic's ad builder looks like, for example: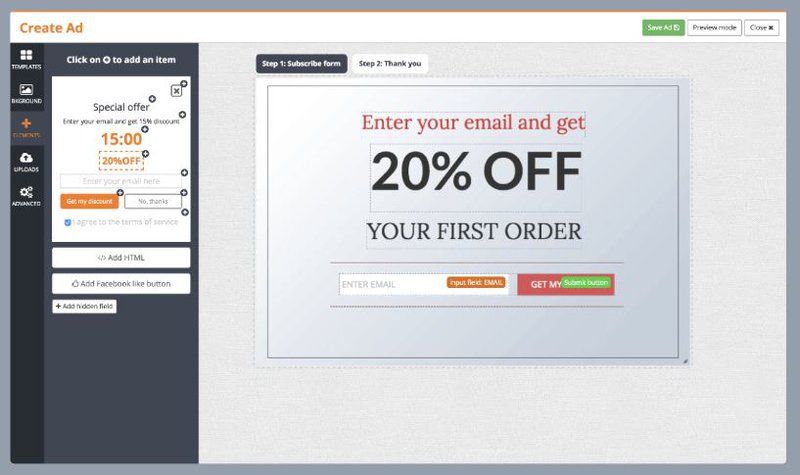 And here is Poptin's: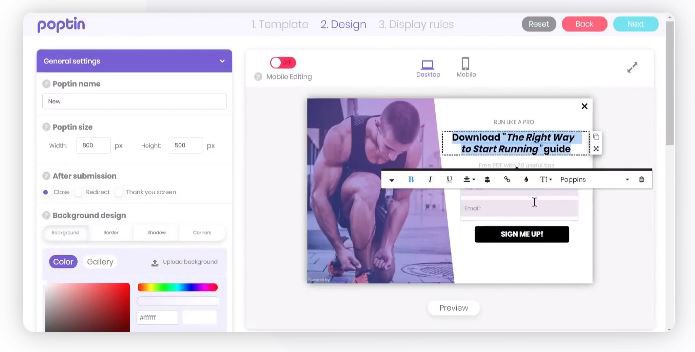 Ultimately, when the functionality is not significantly different, which user interface you prefer is a subjective decision.
We're not going to name a winner on these criteria. The competitors are so closely matched that you really need to try them out to see which suits you best.
Which brings us on to the next test…
👉 Trials and Free Versions
There are BIG differences between our best pop-up software providers here.
Privy, MaxTraffic, and Poptin all provide a free version of their services. Sleeknote does not.
In addition, Sleeknote only provides a seven-day free trial.
So you only have a week to try out Sleeknote's services, test all the functionality and decide if you're happy before you either lose your work or start paying.
Perhaps that's ok for the big companies that Sleeknote is targeting, but it doesn't seem like a very generous trial. Especially if you don't have dedicated marketing resources in-house to spend a lot of concentrated time exploring it.
The other providers are much better on this.
When you sign up with Poptin, you are put onto their free product tier and can stay there indefinitely. There's no trial as such
Privy and MaxTraffic not only have free offerings, but they give trial access to the full, paid-for suites
Privy's free trial lasts for 15 days
MaxTraffic's free trial lasts for 30 days
So what are these free versions like?
Well, all of them have restrictions compared to the paid-for versions – although MaxTraffic and Privy both give triallists access to all features during the trial periods.
All three require free users to display branding on their pop-ups. That's standard across the industry
Poptin DOES NOT provide cookie or JavaScript targeting to free users, whereas MaxTraffic and Privy make all targeting features available to all users

When you are on the free version of Privy's service and you exceed the page view limit (see below) YOU WILL START TO BE CHARGED. Privy automatically "upscales" users between pricing tiers on the basis of page views, making it uncertain what you are going to pay in any given period. Conversely, free of charge service is guaranteed with MaxTraffic: when free users hit the visits quota, the pop-ups stop. Poptin's website doesn't explain what happens when you go over the free limit

Like MaxTraffic, Sleeknote does not automatically increase your bill. They notify you and pause activity when you hit your limit.
👉 Basis of Charging
Speaking of limits, our best pop-up software providers all have different approaches.
None of them are as peculiar as Socital, which differentiates packages by the number of leads generated (so you pay more the more success you have!)
Sleeknote: The Basic package costs 49 euros per month, for up to 50,000 sessions
MaxTraffic: Business packages also start at 49 euros per month, for domains with up to 5,000 visits
Privy: Pricing begins from $20 per month, also for domains with up to 5,000 visits
Poptin: The Basic package costs $19 per month, for up to 10,000 "visitors"
Sleeknote's sessions and Poptin's visitors seem to be (more or less) the same thing. Here's the definition of a session: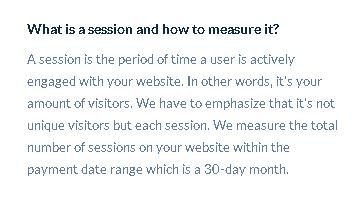 And here's the definition of a visitor:

Bear in mind, Poptin's free package is limited to 1,000 visitors per month. It doesn't EXPLICITLY say that you will automatically be scaled up to the Basic package if you go over this limit, but it seems reasonable to assume that.
👉 Support Options
Malfunctioning pop-ups can really damage a user's on-site experience.
Although it is usually very simple to deploy a pop-up service – just drop a couple of lines of code into your website – it's important to have plenty of support to help you fix anything that goes wrong.
It's also important to have technical specifications that minimize the interference of the pop-ups with user experience such as asynchronous scripts and content preloading (which prevent the pop-ups from slowing page load speed).
Privy only provides support via Email and Chat. There is no telephone support option available at all, although you do get a Campaign Support Manager when you spend $250 per month or more
Poptin also provides Email and Chat support. Only Agency customers get telephone support as part of their offering (and Agency packages start from $99 per month)
Sleeknote and MaxTraffic both provide Telephone, Email and Chat support options – with MaxTraffic even throwing Skype support into the mix
MaxTraffic's free users don't get the phone and Skype support from a personal account manager – but then Sleeknote doesn't have free users… 🤔
It seems a little strange that there is so much difference between the contenders when it comes to support.
Why so reluctant to let customers call the office?😲
👉 Bundling of Services
An unwelcome feature of many SaaS marketing automation products is unnecessary bundling together of different tools.
As mentioned at the beginning of this blog, MaxTraffic, Poptin and Privy all have other services available besides pop-ups. Sleeknote is exclusively a pop-up provider.
Only Poptin bundles services together though. When you subscribe to any of their paid-for packages, you get an email autoresponder service with a sending limit equivalent to 10% of the permitted visits.
While pop-up ads and email marketing obviously work incredibly well together, it is surely unlikely that anyone looking for pop-ups will not already have an email provider.
And with the limits on sends tied to the visitor limit, it would not normally appear possible to replace your existing provider with Poptin's email service.
Privy has a better approach, treating its email offering as completely separate and billing accordingly.
In Conclusion…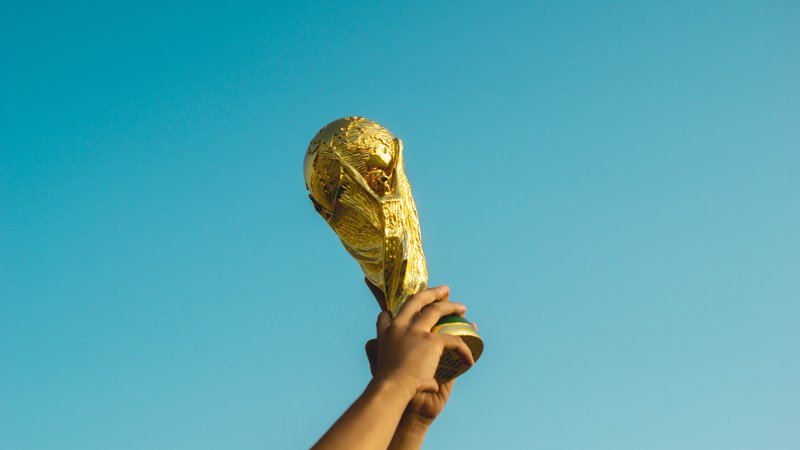 Sorry, but we're not going to pick one winner 😱.
Although the differences between our four best pop-up software providers point to certain contenders being better for certain things, WHICH FACTORS MATTER TO YOU is something only you can judge.
The characteristics of each provider point to different ideal customers.
With its combination of a long free trial without restrictions and extensive support options for paying users, MaxTraffic looks like the best option for businesses that are new to pop-up ads and don't have a lot of time to dedicate to it.
Having said that, MaxTraffic is also highly competitive at the top end of the market (Mitsubishi is a client, remember!)
In this blog, we've tried to find differences between the four providers on factors that will be important to many people's decision-making.
Each company has a great product, and when all is said and done, they all fundamentally do the same things.
We hope that we've been able to shed some light to help you choose the best pop-up software provider for your needs!