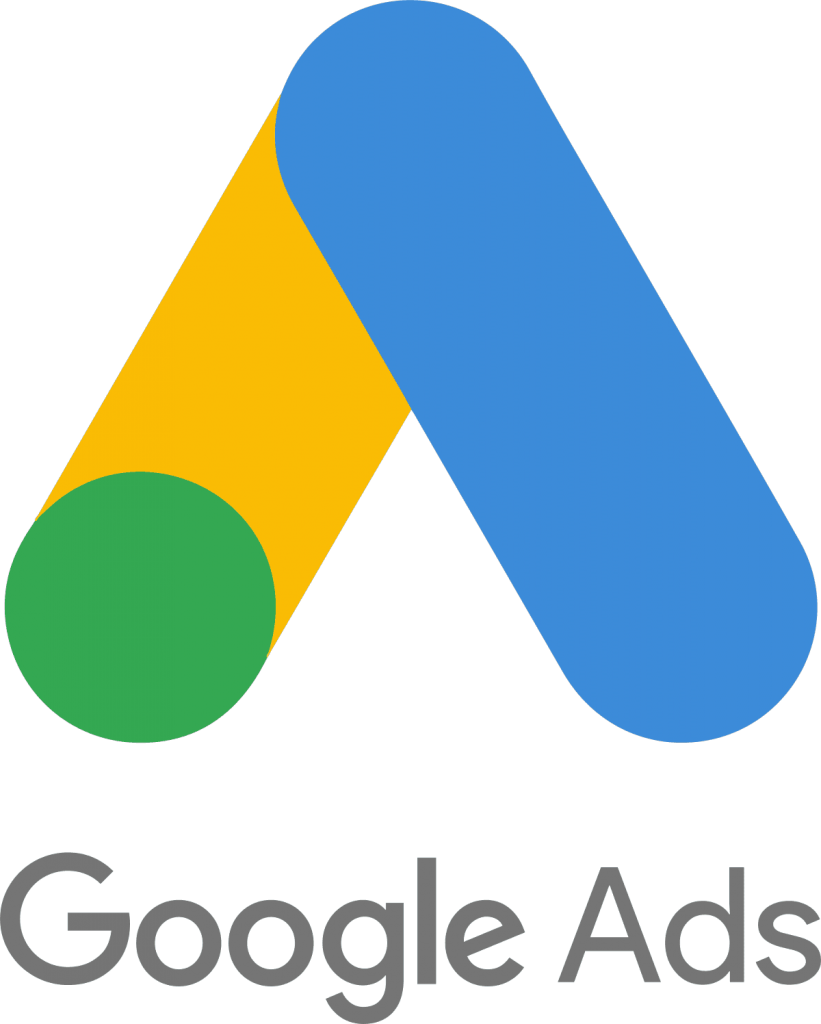 Looking for a Google AdWords alternative? Worried that PPC is turning out to be too expensive for your website?
Well…have you thought about Web Push Notifications as a Google AdWords alternative?
No really! If you work in a sector with really high CPCs then you have to make every visitor count. You just can't afford to put up with a poor conversion rate.
That's where Web Push Notifications come into their own. Check this out: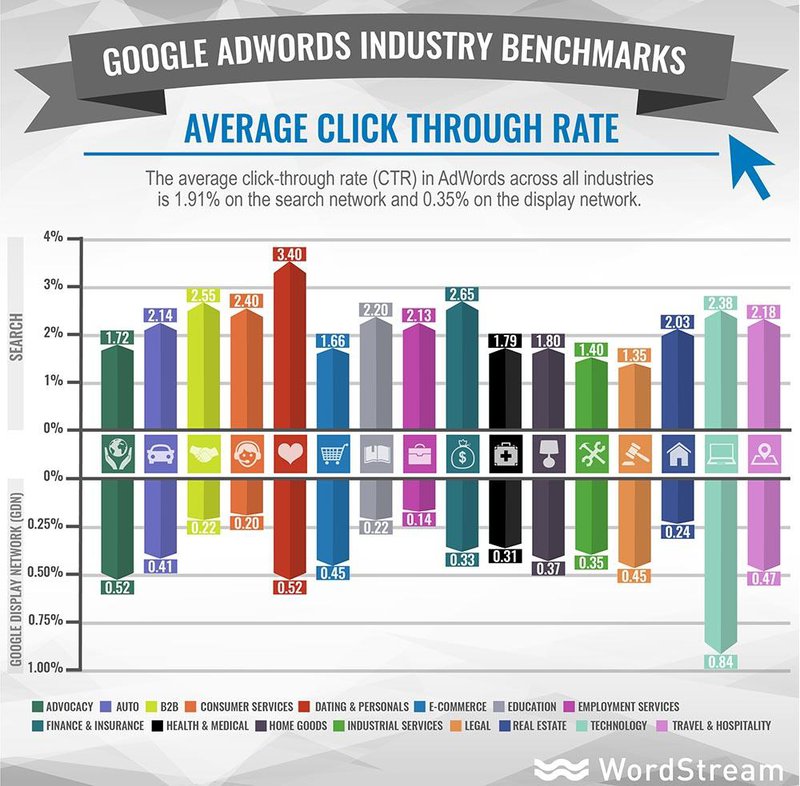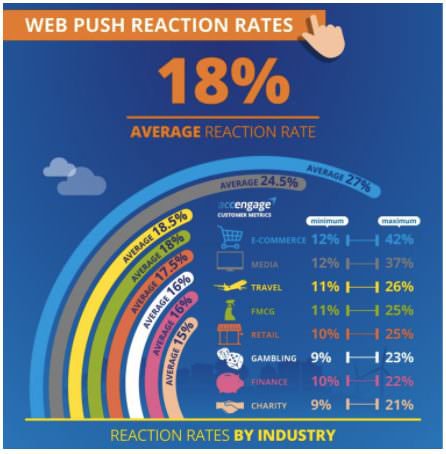 In this article, we'll look at how you can use Web Push Notifications to improve your on-site conversion rate sharply, meaning you need fewer clicks on your PPC ads to get new customers:
So if you do everything in this blog, you'll:
– Get more conversions for the same Google AdWords spend, or
– Get the same results from a lower PPC budget
Interested? Then read on! 👀
👉Why you need a Google AdWords alternative
Going back to those two graphs above… ok, that's not a like-for-like comparison.
Google AdWords ads and Web Push Notifications are doing very different things and serve different purposes 🍏🍊.
Google Ads are for the discovery phase of the customer journey: they're unbeatable for bringing your website to the attention of relevant potential customers.
Of course, you can retarget returning visitors with tailored ads as well, but on the whole people use AdWords and other PPC channels to get new visitors.
And that's a big problem if you're in a really competitive sector with high CPCs, like these: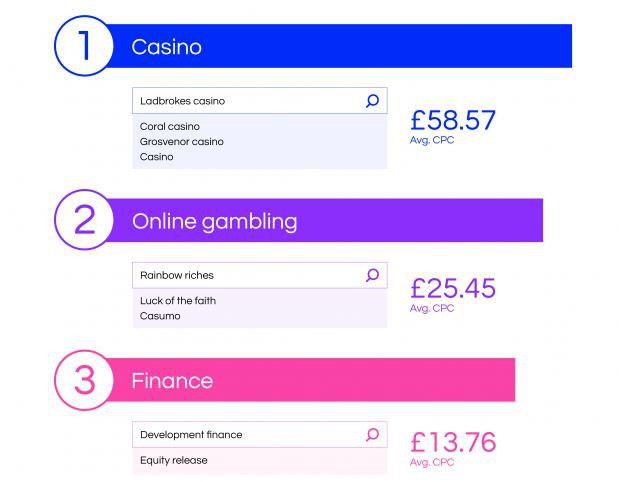 Gambling, casinos, finance, loans, mortgages, insurance… These sectors are incredibly competitive in search ads, display ads and social media ads. And average CPCs have risen every year since 2014.
CTRs for organic search results continue to outstrip paid ads, but that's ultra-competitive too. And it can take ages before you see results, AND there's no guarantee of success 😤.
So if you're in one of these sectors, you really do need a Google AdWords alternative. The maths speaks for itself:
– Suppose your ads have a CTR of 2%, a CPC of £50 and your landing page has a 10% conversion rate.
– Every conversion costs you £500 (10 clicks x £50/click) in PPC spend.
– If you can increase your conversion rate to 15%, keeping everything else the same, the cost per conversion comes down to £333.33 (6.67 clicks x £50/click).
When you work in a high CPC sector and your conversion rate is not already optimised, it is much more cost-effective to concentrate on increasing the rate at which you convert visitors than on increasing visitor numbers.

That's to say nothing about the millions of people using ad blocking software who won't see your ads but can still receive Web Push Messages; the shocking extent of Click Fraud and its impact on PPC costs; or the fact that you could be missing out on huge amounts of traffic because you've picked the wrong keywords.
If you can get a visitor to opt in for Web Push Notifications, you've already converted them into a lead. You have a relationship you can build on and you now have multiple opportunities to contact them
Combine those open rates above (an average of 18%) with a high quality landing page. You can see how Web Push Notifications will make a big difference to your conversions.
But first, we have to get visitors to opt in…
👉Maximising Web Push Notification opt-ins
You can only send Web Push Notifications to people who have opted in and allowed their browser to display them.
That's a disadvantage compared to paid ads, where you can retarget through cookies and other tracking methods that are less likely to be refused. But:
– Those retargeted ads eat into your budget, whereas Web Push Notifications are cheap to deploy and free to send
– People rarely allow themselves to be retargeted because they really want to see those ads. They usually just don't realise what they're agreeing to! So clickthrough is likely to be low
You might be surprised to see the rates at which users do opt in to Web Push Notifications: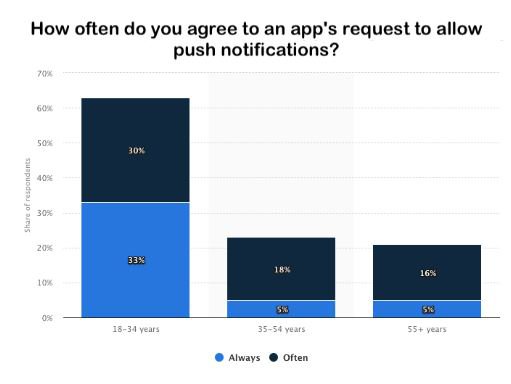 Web Push Notifications are a real Google AdWords alternative! Sign up now with MaxTraffic.com!
Going back to the example above, if your audience is primarily aged 18-34 and you pay £500 for 10 clicks:
– As well as your one conversion, you can expect at least 3 and possibly up to 6 to opt in for Web Push Notifications
– That will give you an average 18% chance of getting those people back on your site for every message you send
– Let's say you had 5 opt-ins and over a period of weeks, you send 10 push messages to each of them. That's 9 extra visits for just the cost of the messaging software, which is free with MaxTraffic.com! (50 x 18%).
– Those visits would have cost you £450 through Google AdWords.
That's a very crude calculation, but it shows what a big difference turning first-time visitors into leads you can draw back to your site can make.
Need a Google AdWords alternative? Check out MaxTraffic.com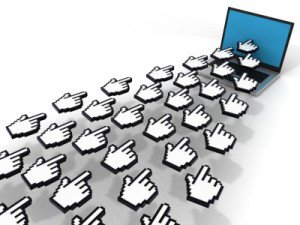 So how do we maximise the Web Push Notification opt-in rate?
Getting the opt-in is half the battle. Give yourself the best chance by following these best practices:
1. Optimise the opt-in prompt: You've not got a lot of space, but you can tailor these three elements (plus the icon displayed) for maximum impact.

2. Deploy it in the right time and place: You don't have to make these prompts appear as soon as a page loads. They can be triggered by:
– Spending a certain amount of time on a page
– Scrolling beyond a certain point on a page
– Detection of the intent to leave the page
Combining these practices gives you a huge number of options for inviting that opt-in at just the right moment 🕑.
For example, if a visitor has spent a reasonable period of time on a page for a product that is out of stock, you can ask for the opt-in by offering to let them know the minute it's back in stock!
Remember, unsubscribe rates for Web Push Notifications are usually very low👍.
The main cause of unsubscribes is sending too many messages, as the graph below shows: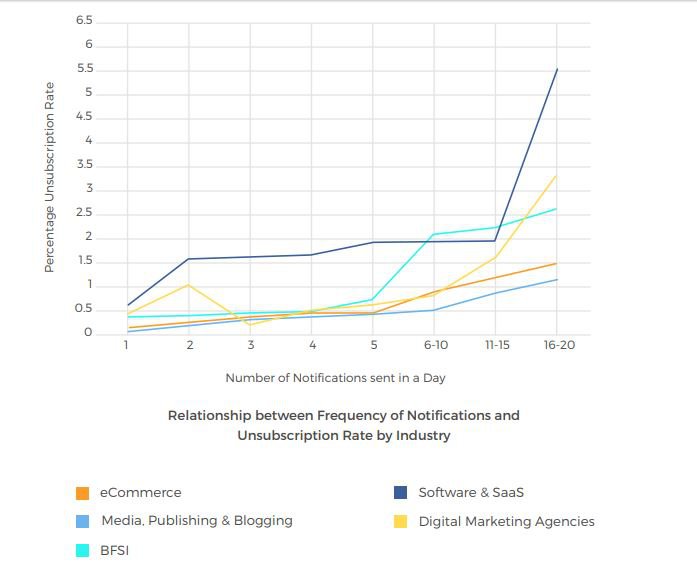 👉Running Web Push Notification campaigns that get conversions
18% clickthrough is the average, but it varies sharply between sectors – and between the best and the worst performers.
There is A LOT you can do to beat the average – making Web Push Notification an even better Google AdWords alternative – and it all comes down to knowing your subscribers.
But what do you know about someone who has opted in for Web Push Notifications?
If you've set things up correctly, you know plenty!
You know what page they were looking at when they opted in and what trigger event prompted the appearance of the pop-up
You know what browser they were using and whether they were viewing your site on desktop, tablet or mobile
You know where in the world the visitor is
You may know the search term or the referring domain that sent them to your site
That doesn't add up to a name and address, but you can use it to tailor your messaging in such a way as to either convert them directly or to get more information – allowing you to target them through other channels.
Clearly, you need to optimise when your messages appear – just like the opt-in prompts – to maximise their impact. But there are a whole host of other critical techniques for improving clickthrough.
#1 Geotargeting
You need to segment your Web Push Notification subscribers by their location.
A user doesn't have to be your website to receive a Web Push Notification, but they do need to have a browser open. So there's no point sending messages in the middle of the night!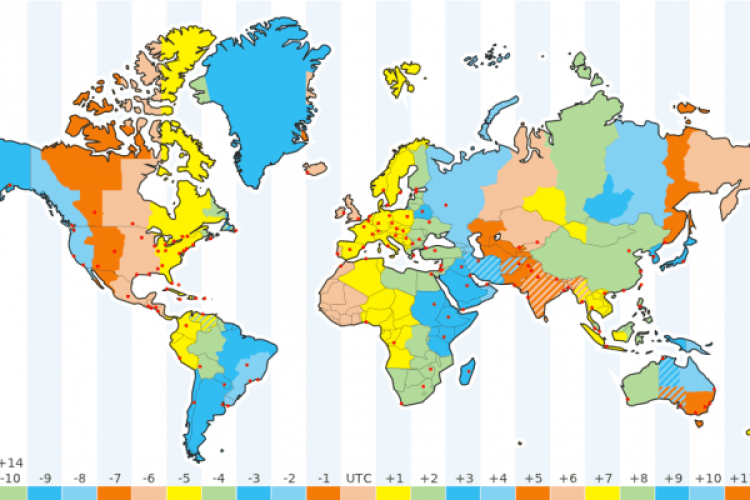 The reason why Web Push Messages get such high clickthrough is they are very difficult to miss. They pop up in your browser in real time. They move, which draws the eye. They are very short and highly visual, allowing them to convey information in a flash.
But you have to send it when your target audience is active online and most receptive to your messages. So don't send "next-hour-only" online casino special offers to people when they're at work!
#2 Personalisation
– 93% of businesses see better results when they personalise their marketing.
– 80% of people are more likely to do business with companies that personalise their experience
– 61% are loyal to brands that deliver individualised messaging
PPC simply can't do personalisation. Sure, you can customise by segment, but you can't call people by their name.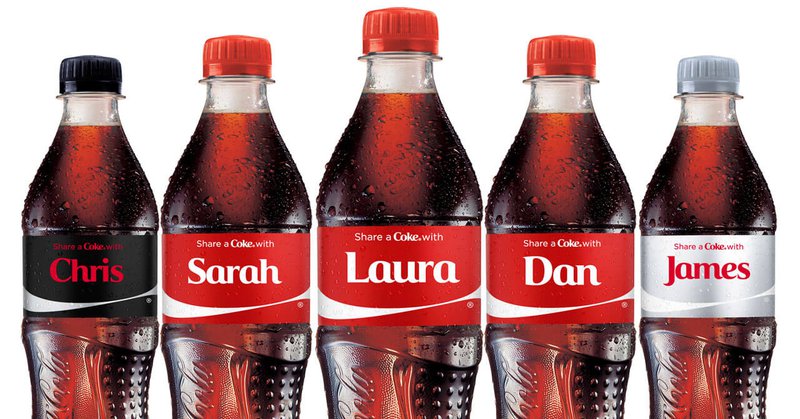 Web Push Notifications do personalisation really well – another way in which they qualify as a serious Google AdWords alternative.
When you integrate your Web Push Notification data with other data you hold on visitors through an API integration, it's possible to deliver really personal-level messaging. See how MaxTraffic.com does it here!
#3 Automate Drip Campaigns
Nurture your leads with carefully planned out series of Web Push Messages. As you learn more about them, you can provide ever-more-closely targeted content and offers – and collect more and more data.
Using well-defined audience personas and carefully-planned workflows to hit the right people at the right time, you can keep visitors coming back time and time again.
#4 Measure, Test, Adapt
It's easy to deploy Web Push Notifications, and it's quick and easy to produce them. Once your audience is segmented, it's very easy to run A/B tests to identify the content, the send times and the triggers that get the best results.
Integrate your Web Push Messaging with your analytics through UTM or other tracking code and you'll be able to map the way that push message recipients engage with the rest of your site.
👉Build your strategy around Web Push Notifications' strengths
Web Push Notifications are brilliant at creating a sense of irresistible urgency and getting people to act on impulse. If you can use the technology to play to this strength, you'll see more and more conversions.
#1 Flash Sales
If you can offer a discount for a limited time only and then push that message in front of interested customers through their browser, you WILL get more visitors.
#2 Discount Vouchers
If they didn't visit the flash sale, maybe it's just not the right time to buy. Why not offer a discount code that can be used at a future date instead when they ARE ready?
If a user ever intends to buy from you, how can they resist clicking for a price cut? 💲😁💲
#3 Abandoned Cart and Incomplete Process Reminders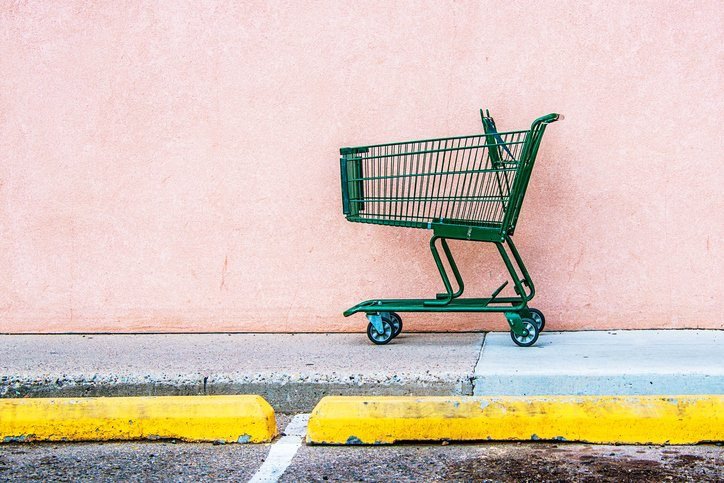 More than two-thirds of online shopping carts are abandoned before purchase is completed.
Some of those people just need to be reminded to finish off the process, and Web Push Notifications are regularly used in e-commerce to address this.
Experts using this technique report 37% better results than email reminders.
So that's how you can turn Web Push Notifications into a Google AdWords alternative👍
👉If you want to convert more visitors without ramping up your ad spend, talk to MaxTraffic.com now!👈