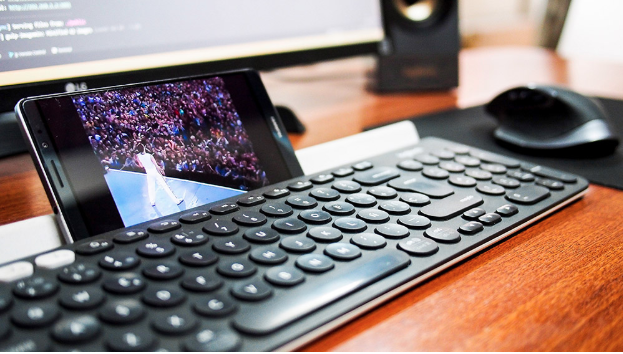 It's no secret that YouTube is one of the most popular sites on the Internet. But does its general effectiveness live on beyond people who are just trying to find old episodes of "Full House"? Or who missed a sketch on "Saturday Night Live" and are trying to catch up on Monday morning?
In a word, "yes."
YouTube is the second largest search engine after Google. Starting a YouTube channel for your business isn't just a good idea. It may be one of the most important short-term, and long-term decisions you'll make in terms of your larger marketing efforts. This is true for a huge variety of different reasons. From creating brand awareness to creating an online educational hub for your customers, there are a lot of different ways you can leverage your YouTube channel to grow your business and generate new leads, all of which are worth taking a closer look at.
1. YouTube is Where Your Audience Is
Your business marketing success depends on your ability to communicate effectively with the widest possible audience. If you had to make a list of all the channels that actually allow you to do that, YouTube would undoubtedly be right at the top.
According to one study, people collectively watch about one billion hours of YouTube videos every single day. To put that into perspective, that's more than the time spent watching Netflix or browsing videos on Facebook – combined.
YouTube, with more than 1.9 billion monthly active users, is particularly popular on mobile devices, which are very relevant for local users in particular. Surveys also show that 82% of B2C businesses see YouTube as the most valuable social media platform out there!
Taken together, all of these stats and survey results represent something of a perfect storm in terms of your brand and its ability to reach the people that matter the most to your long-term success. Not only will this help you create brand awareness for your business, but it will also allow you to generate new leads, and grow your email list!
2. It's The Direction Things Are Headed In
Along the same lines, streaming video is simply the direction things are headed in. It's a trend that shows absolutely no signs of slowing down anytime soon. According to another recent study, about six out of every 10 people say that they actually prefer online OTT (over the top) video platforms like YouTube to live television.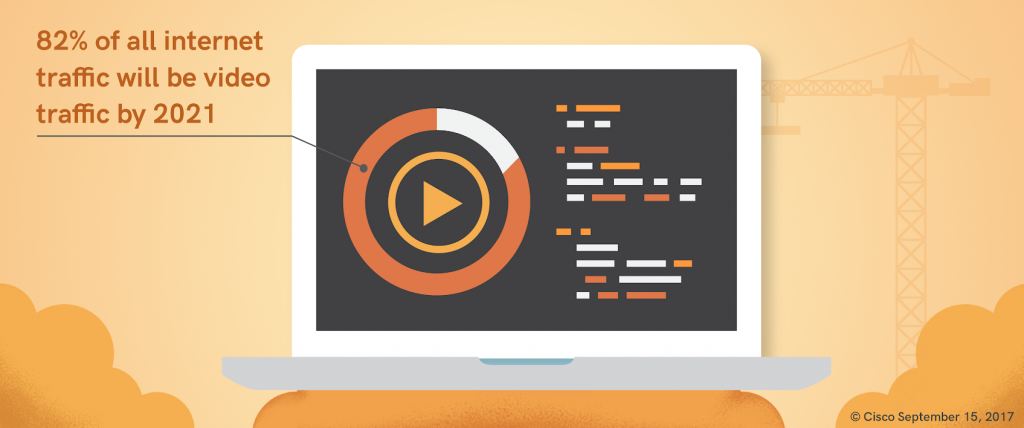 Furthermore, by as soon as 2025, about half of everyone under the age of 32 will not subscribe to a pay television service at all. Not only that but also, folks at Cisco have predicted that by 2021, almost 82% of all the internet traffic will be video traffic! VOD sites like YouTube are only going to get more important to marketing and distribution as time goes on and if you can believe it, you still have an opportunity to get in on the ground floor of a legitimate revolution to that end.
3. It's the Perfect Way to Reach a Younger Generation of Customers
In terms of your business marketing, you don't just need to reach people. You need to reach young people today so that you can turn them into loyal followers tomorrow. As far as that is concerned, you'd be hard pressed to find an opportunity more valuable than YouTube.
Among the millennial generation in particular, YouTube accounts for approximately 66% of ALL premium online video consumed across literally any device you can name. Starting a YouTube channel for your business is the perfect opportunity to "get them while they're young," so to speak, so that you can take the time to turn yourself into one of their favorite brands that they'll be more likely to stick with for the rest of their lives.
4. Video Marketing is STILL the 21st Century Battleground
Starting a YouTube channel for your business also gives you an opportunity to wield the full power of video marketing to your advantage. Not only do 52% of marketers still say that video is the type of content with the best return on investment but video ads, in general, have an average clickthrough rate of about 1.84% – by far the highest out of all the digital ad formats.
When you also remember that brands who make healthy use of video marketing tend to grow their year-over-year revenue at a rate of about 49% faster than those who don't, it's clear that video is still (and will likely always be) the way to go. As YouTube is the most popular video site out there (it's literally the second most popular search engine in existence, after Google), this is a chance to really make an impact that you do not, under any circumstances, want to overlook.
5. It's as Effective as It Is Flexible
Finally, the most important reason why you want to start a YouTube channel for your business is that it can help give your larger campaign the flexibility and versatility it needs when you need it the most. You can create a variety of videos for your YouTube channel, from explainer videos to educational content. You can both educate your audience and sell your services to them! This flexibility is what makes YouTube, and video contents in general so effective, and valuable!  

Remember, a video doesn't exist in a silo – it has a positive ripple effect across the entirety of your campaign that you should always be thinking more about. Blog posts that use videos, for example, tend to attract about three times as many inbound links as those that don't. Even just using the word "video" in the subject line of an email can increase clickthrough rates by a stunning 65%.
But YouTube also allows you to experiment with other popular formats like live videos, questions and answers, video testimonials, and other types of content to create a sense of urgency for your entire campaign. You can, for example, shoot one live video and hook a big group of people now, then use that content to create shorter videos and use those videos to create ads on social media platforms like LinkedIn, Facebook, and even Reddit!
Wrapping this up…
Regardless of which way you choose to look at it, YouTube is an incredibly effective tool for brands both large and small. Its versatility and reach, will help you create brand awareness, educate your target audience and generate new leads for your business. No matter what type of business you run, whether it's a SAAS company or an eCommerce store, there are many ways you can leverage YouTube and your video content to increase your reach and grow your business. All of these are major reasons to start a YouTube channel for your business. Now would be an excellent time to do precisely that.
About the author
Amir Shahzeidi is the social media manager at Uscreen who's abnormally intrigued by all things marketing. He's also a composer and pianist who's rarely loved by his neighbours because all he ever plays is atonal music. But cats love him so it's fine!